Cumbrian Woman To Swim The Channel
18 June 2018, 12:31 | Updated: 18 June 2018, 12:33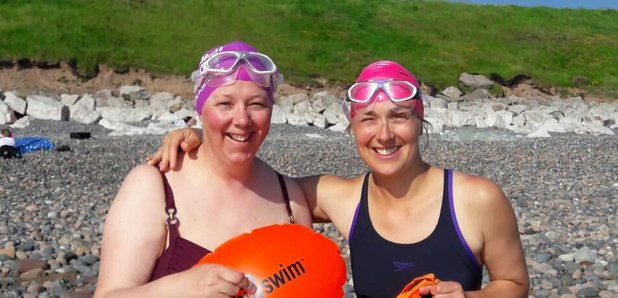 A foster-carer from Cumbria is part of a team swimming across the English Channel next month.
Alex Nancollis's team will take on the 21 mile challenge, to raise money for the Great North Air Ambulance.
It's likely to take around 20 hours to swim from England to France.
The rules of organisers, the Channel Swimming and Piloting Federation, say that swimmers cannot wear wetsuits, so team members will be making the crossing in non-thermal swimsuits.
Alex - who's been open water swimming for four years since completing a course in Ambleside, said: "I am incredibly nervous about this as it is totally out of my comfort zone.
"But it has been great to challenge myself; the cross channel swim is as much a mental challenge, as a physical challenge."
Alex's team member, Emily Christmas, a social worker in the Fostering & Adoption Recruitment & Assessment Team in Workington, added: "We anticipate the crossing will take in excess of 15 hours but are looking forward to the experience and the chance to raise important funds for our chosen charity."