Cumbria's Obesity Levels Revealed
23 March 2018, 14:42 | Updated: 23 March 2018, 14:46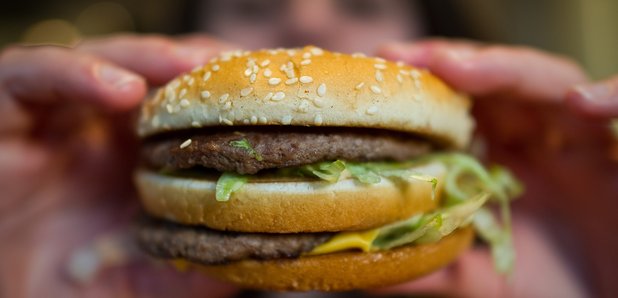 30% of Cumbria's reception-age children are officially classed as being overweight or obese - with Barrow being the home of the county's fattest children.
A 'Healthy Weight Summit' is being in Cumbria to discuss what to do about the county's bulging waistlines, with two thirds of adults in the county also overweight.
The findings in Cumbria include:
- 1 in 3 children in year 6 have excess weight and obesity (35.5%)
- More than 1 in 4 children starting reception class in Cumbria have excess weight and obesity (28.2%)
- Barrow has the greatest % of overweight/obese Reception age children (31.5%)
- Copeland has the greatest % of overweight/obese Year 6 children (41.4%)
- 2 in 3 adults age 16+ are overweight (66.9%)
Cllr Deborah Earl, Cabinet Member for Public Health and Community Services, said: "We're committed to tackling obesity in Cumbria and joining forces with district councils is another positive step forward.
"We want Cumbria to be a place where everyone is able to enjoy an active, healthy and fulfilling life.
"Together we employ a significant number of people, we work with residents, businesses, communities and other organisations, signing this pledge means we'll work together to support local communities to make healthier lifestyle choices."
Colin Cox, Cumbria County Council's Director of Public Health said: "The North West has the highest overweight population in England and Cumbria has one of the highest in the North West.
"Signing the Declaration provides an opportunity to protect some of the most vulnerable in Cumbria by giving children the best start in life and enabling all children, young people and adults to make healthier choices.
"The partnership between local councils provides a way of engaging service areas like planning, children's services, environmental health, public health, community services and more to highlight each other's role in tackling obesity."