Driverless "Pods" For The Lake District?
23 April 2018, 16:54 | Updated: 23 April 2018, 16:56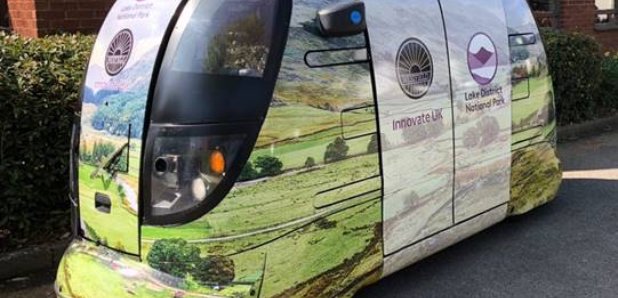 One of the more unusual-looking cars you're likely to see this year is being shown off near Windermere this week.
A driverless electric "pod" car is going on display at Brockhole, where people will be asked if they'd consider using it as a greener way of getting around.
The state-of-the-art self-driving vehicles are being considered as a sustainable transport alternative for the national park.
Richard Leafe, Chief Executive at the Lake District National Park said: "We're constantly looking at new ways to balance the needs and enjoyment of people as they visit and move around the Lake District, whilst being mindful of the impact on the environment.
"Driverless pods are a really interesting concept and while this is not necessarily something that will be seen on the Lake District streets soon, it's vital we explore a range of solutions to sustainable travel.
"We're excited to see the pods in action this week and to hear from the public on whether they would use this type of transport in the Lake District."
The head-turning vehicle will be on display on Friday and Saturday, where visitors will have the chance to experience the vehicle for themselves.
A UK-funded collaborative feasibility study is also being held between the Westfield Technology Group and the Lake District National Park.
Julian Turner, Westfield Technology Group Chief Executive said: "We're really excited to be trialling the pods in the Lake District, which is such a popular tourist destination in the UK.
"Through this project we're identifying possible routes for the pod and talking to the local community about how we could meet their transport needs.
"This collaborative effort will allow us to creative a sustainable and accessible transport mode for journeys in the future."
"We're particularly looking forward to hearing feedback from the local residents and visitors at Brockhole, as their input into how services can help meet their needs will be invaluable when planning possible routes for the pod to run in this area".