Drivers Urged Not To Use Phones At Wheel
17 September 2018, 11:05 | Updated: 17 September 2018, 11:20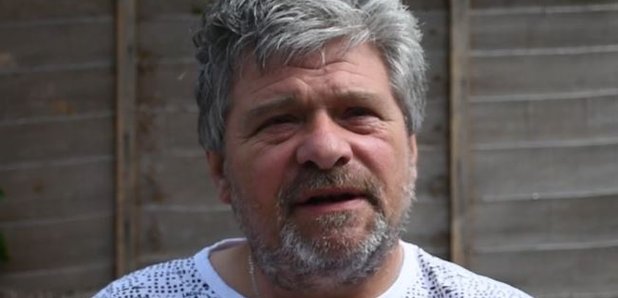 A highways worker left paralysed after being hit by a driver texting on his mobile phone on the M6 through Cumbria says no message is that important.
Paul Holroyd's friend and colleague Adam Gibb was killed in the same crash in early 2016.
The driver - football agent Peter Morrison - was jailed later last year.
Mr. Holroyd's spoken as Cumbria Police launch a crackdown on distracted drivers.
Paul said: "There are no winners in something like this. And all because he was texting and hurtling down the motorway.
"Nothing is that important that you can't wait until you finish your journey and pull over somewhere safe because, in a split second, you could find yourself in the dock facing a long custodial sentence – and all the lives around you that you have ruined in just a split second.
"Nobody expects it will happen to them. I certainly didn't. Nobody sees it coming but it's all over in the blink of an eye, your life is changed. Just don't do it."
Inspector Steve Minnikin of Cumbria Police said:"Every day our officers are on the lookout for drivers who put their own lives and the lives of other road users at risk by using a mobile phone whilst driving.
"However, getting across to drivers what the consequences are is the real challenge which is why I would like to thank Paul for sharing his experience.
"Their stories illustrate how allowing yourself to be distracted and lose concentration whilst in control of a vehicle can ruin lives.
"I would urge everyone to look at their own behaviour whilst behind the wheel. If you ever find yourself reaching for your phone then you need to take action. Put your phone in the safest possible place for your journey – inside the glove compartment."