Drugs Crime Down At Kendal Calling
31 July 2018, 06:16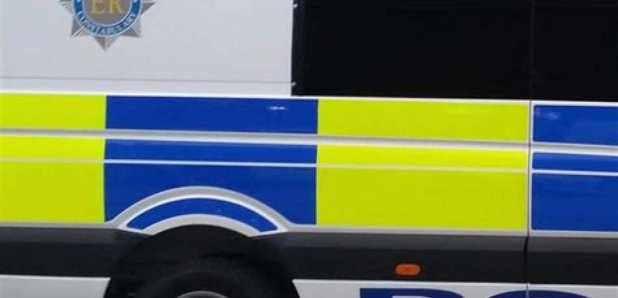 Drug-related crime was down at this year's Kendal Calling.
Just three people were arrested at the music festival for trying to deal.
Cumbria Police is putting it down to an increased number of sniffer dogs acting as a deterrent.
Chief Inspector, Andy Wilkinson said: "Our planning for Kendal Calling starts months in advance and involves an integral collaboration between festival organisers, the police, security teams and other key agencies. We are there to keep the public safe, and to help them have an enjoyable weekend. There was a huge diversity of attendees over the weekend and the general feedback we have received is positive.
"We are a forward thinking Constabulary who is always looking at ways to improve relevant communication and engagement. This year saw us increase our utilisation of social media platforms to communicate key messages, and share partner messages. It is an amazing resource that we can efficiently, and effectively, reach tens of thousands of people with information to warn, inform and reassure, and engagement shows it was well received.
"The work of the dog section, and their handler colleagues was fantastic, they worked tirelessly in the run up to the event and throughout the weekend, in varying conditions. The welfare of the dogs remained a priority at all times and their handlers regularly rotated them, with access for the dogs to paddling pools and cool vests.
"The volume of drugs being brought onto site with intent to supply was reduced, with many attendees commenting that they were aware of the dog presences and gate searches prior to the event. The amnesty bins were also widely used and we continue to support The Loop front-of-house testing service, which remains an important resource offering an extra level of safeguarding to festival goers.
"The dedication of all officers throughout the weekend was rewarded by the reduction in drug related and general crime."
A total of 14 arrests were made during the 2018 event.
Officers arrested 2 people on suspicion of Possession with Intent to Supply Class A Drugs, and 1 on suspicion of Possession with Intent to Supply a Psychoactive Substance.
Police also arrested 3 people on suspicion of Taking Without Consent, 1 on Suspicion of Drug Driving, 4 on suspicion of Theft, 1 on suspicion of Sexual Touching and 1 person was arrested on suspicion of Assault.
Chief Inspector Wilkinson, continued: "Although we did make a number of arrests, this number is relatively small in comparison to the large volume of people who attended the festival, this year saw around 30K people onsite and we are pleased that most enjoyed the music and had a great time despite the varied weather conditions and the mud.
"Any crimes still under investigation have specialist officers working hard to investigate the circumstances, and where appropriate bring offenders to justice."