Eden Project Coming To Morecambe
24 August 2018, 12:25 | Updated: 24 August 2018, 12:29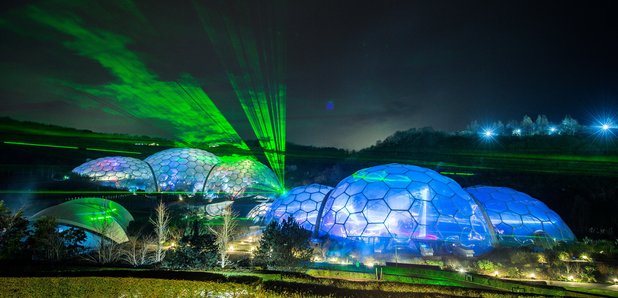 The Eden Project's coming to the North.
The conservation programme's going to build an attraction in Morecambe similar to its base in Cornwall.
They need to find funding first, but say it'll be world class once its built.
The head of the Eden Project, Si Bellamy, says he wants to create an escape from a busy world: "People can learn about the natural environment and simply have a wonderful day and feel better, and fell hopeful, and make wellbein part of a great day out."
The money will have to come from a variety of sources, including the public purse.
Morecambe MP David Morris doesn't anticipate any problems getting government funding: "It's not just coming from the Treasury. It's coming from Defra, Education would have a say in it. These are pots of money that can be accessed. It's putting the case together and pushing it forward to government to access."
Rumours about this resurfaced earlier this year, but now a feasibility study's been completed it'll move forward.
Ian Hughes fronted the 'Eden Project North' campaign and reckons the town was a natural choice: "I look at Morecambe as being a 'Harrogate-on-Sea' - very upmarket resort. It's got the immense potential for being a quality place for people to come."
The Eden Project's promising to reimagine what a UK coastal resort should look like in the 21st century.
Morecambe Carnival organiser and ex-councillor David Brayshaw is delighted: "We'll be getting people from all over the country and all over the world coming, which can only be a good thing - not only for Morecambe, but for the whole district."