Eden Project Described As "Game Changer"
19 April 2018, 14:31 | Updated: 19 April 2018, 15:05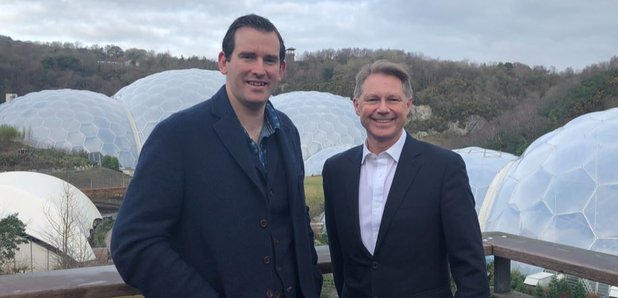 Plans for an Eden Project development in Morecambe have been described as a "game changer" for the town - if it becomes a reality.
It's been several months in the planning, but funding still hasn't been fully finalised.
The town's MP David Morris says if it happens, it would be hugely significant for the area's prosperity.
Mr Morris said: "I have been working for many months behind the scenes with Eden on this exciting project.
"I am working with Government to secure funding and Powerhouse Minister Jake Berry is also supporting this project and helping me secure further funding.
"Once this funding is fully finalised we will be able to give much more details about the project.
"It is an extremely exciting project and will bring a number of opportunities to our area.
"I have been and visited the Cornwall Eden project and spoken with their team and spoken to my Cornish MP colleagues about the Eden impact in their area.
"If Eden gives only a small percentage of those benefits to our area it will be a game changer for Morecambe and it's regeneration."
Described as "Morecambe's worst kept secret" by councillors, the details were leaked unexpectedly.
More to follow as we get it...
(Picture: David Morris with Cornwall's Eden Project CEO David Harland)