Efforts Begin For More Car Charge Points
11 April 2018, 14:54 | Updated: 11 April 2018, 14:57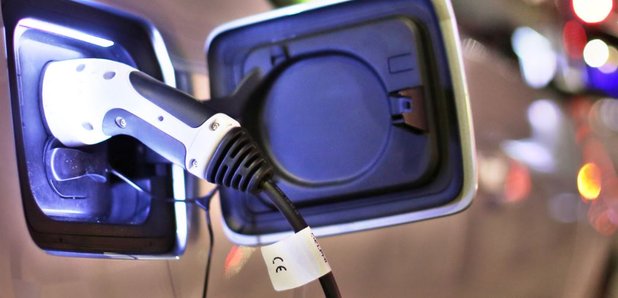 Green-thinking drivers in North Lancashire and Cumbria are being denied the chance to own an electric car, because there are too few charging points.
That's according to Lancaster-based social enterprise 'Charge my Street', which is trying to change that by having charging points installed across North Lancashire and South Cumbria.
Company Secretary Daniel Heery told Heart: "We want to see an electric vehicle charging point within five minute's walk of every home in Lancaster so you could have your tea and then take your car up to a charging point.
"We see that as a really practical way of switching across to electric vehicles".
But it might not be that easy, as he continued: "50% of homes in Lancaster don't have a driveway. We're worried that people in Lancaster won't get an electric car and will be excluded from this technology."
Daniel feels that the good intentions of many drivers are being thwarted by the lack of infrastructure.
He continued: "They see value for the planet, but also for themselves in terms of reduced cost of commuting. But they can't do it because there's nowhere to charge it up.
"People here really care about the environment, they want to do the right thing but unfortunately they're being held back at the moment because the infrastructure isn't in place.
"By putting the charging infrastructure there, they will see that this is happening and think 'I'm going to switch to an electric vehicle'.
"On certain days of the year, the air does go over the government reccommended levels. The air is actually quite toxic because it gets trapped between the buildings. That's not great for anyone."
Daniel concluded that the benefits wouldn't just be felt be felt by electric vehicle owners, but every resident in the city.
He added: "It would reduce the cost of running, bring benefits to the environment and reduced noise. All of those things are really important to make Lancaster a great place to live.
"We want to make sure that people have the chance to have that, and hopefully there will be wider benefits for everyone."
You can find out more about Charge My Street
here
.