Farron: Food Left Off Brexit Farm Plan
27 March 2018, 06:00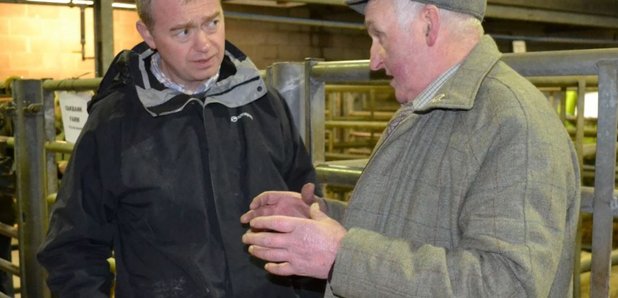 The South Lakes MP says the government's new long-term plan for farming doesn't include any "serious mention" of the food industry.
A new green paper sets out the Government's long-term plan for the agriculture sector, for after the UK leaves the EU.
But Tim Farron says the UK is increasingly becoming less and less self-sufficient - importing 48% of its food - up from 41% eight years ago.
He has tabled a motion in Parliament calling on the Government to re-think it's plan for farming to look at how we continue to feed ourselves.

He told Heart: "The Government's new green paper on agriculture barely mentions the main purpose of agriculture - to produce food!

"It looks at enhancing the environment and animal welfare – both of which are obviously very important – but surely, at the end of the day, the main vocation of our farmers is to produce food?

"At a time when we are so reliant on importing food from abroad, it is incredibly worrying that there seems to be no clear plan about how we carry on feeding ourselves.

"The only thing that is clear at the moment is that the Government are set on removing the Basic Payment Scheme which, unless sufficiently replaced, will lead to food prices rocketing which will not only be bad news for consumers, but a disaster for local farmers."