Ferry Ticket Nightmare To End This Week
26 March 2018, 11:26 | Updated: 26 March 2018, 11:34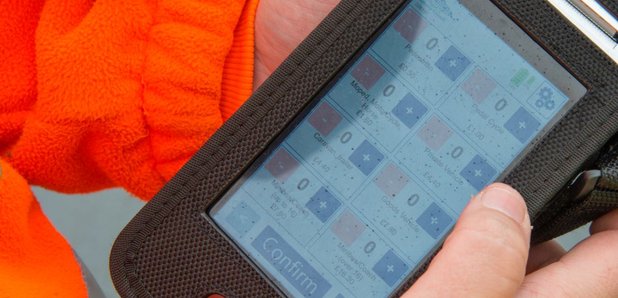 The nightmare ticketing system for the Windermere Ferry will finally be over this week.
From Wednesday, the onboard payment system will return - after an on-shore payment system introduced two years ago resulted in massive delays.
Passengers will be asked to purchase tickets on-board the ferry with new handheld ticketing machines. Ferry staff will take payments by cash or card during the journey.
Trials of the new handheld devices have been successful, with positive feedback from passengers and ferry staff.
By the summer holidays, e-tickets and permits will be available to purchase online, along with further service improvements.
Cllr Janet Willis, Cabinet Member for Customer Service, said: "We've listened to the issues that people raised and are implementing this change in time for the busy Easter period.
"Our aim is to make it as easy and quick as possible to purchase tickets and the customer feedback from the trials has been good. In the longer term, providing a range of different options for ticket purchase will improve things even further.
"I'd welcome people's feedback as we make these changes."
In January the council "sincerely apologised" for not following the "expected standards of consultation" with local people surrounding changes to how tickets were issued for users of the ferry.
Local residents and businesses in villages like Hawkshead said the local economy has "definitely felt" the effects of the delays - with in some cases, visitors choosing to spend their money elsewhere rather than sit in long queues.
Long-time campaigner and councillor Ben Berry said the importance of the service should not be underestimated.
He said: "It's a vital link for our community. It's actually classed as a road. It's a highway that connects several local communities together, especially Hawkshead and Windermere.
"Not only is it vital for residents and businesses, but it's a vital tourist attraction as well."