Five Callouts In 48 Hours For MRT
13 August 2018, 06:21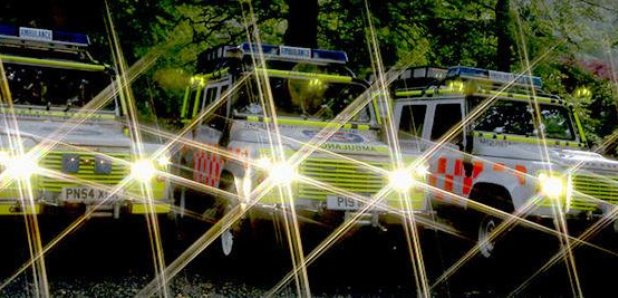 Volunteers at the Patterdale Mountain Rescue Team were called out five times in the space of 48 hours over the weekend.
The people they saved included a mountain biker with an open fracture; and an 84-year old man who had a fall.
They also helped two wild campers who got lost in the mist - the MRT added people should check the weather before venturing out.
Mike Blakey, Mountain Rescue Team Leader said: "Once again we'd like to take the opportunity to remind those who are visiting the mountains of the Lake District to check the weather forecast before venturing out. The heavy rain which arrived on Saturday evening, and the associated low cloud, should have been no surprise to anyone venturing onto the fells.
"Mountain rescue teams are entirely voluntary and, although team members are always willing to assist those in need, it can be frustrating and tiring when teams are called to those who could have avoided the situation that they found themselves in. This is particularly so when teams are already stretched dealing with more serious incidents."
The weekend's other callouts were to a woman who'd fallen on the Coast-to-Coast route; and to help a 12-year old boy who'd fallen on Helvellyn - although he managed to make his own way to safety.
The team were out on incidents for approximately 18 hours over the weekend.