FLD Criticises National Park Plan
13 June 2018, 08:57 | Updated: 13 June 2018, 09:04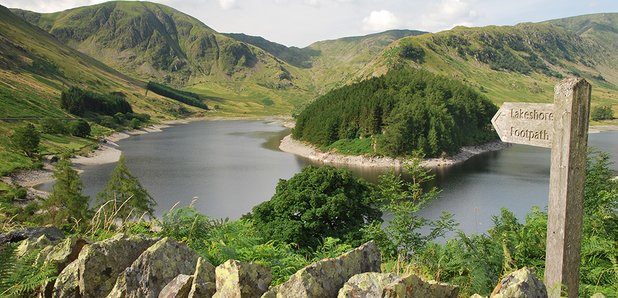 A report that'll influence future building plans in the Lake District has been criticised by conservationists.
Friends of the Lake District has hit out at the National Park's 'Local Plan', saying it prioritises new attractions over the environment.
The document also hit the headlines last week when it emerged the Royalty Cinema in Bowness had been earmarked for development.
A consultation's ongoing.
Douglas Chalmers, Chief Executive at Friends of the Lake District, said: "Because this plan will define many important decisions within the Lake District National Park for a long time, up to 15 years, it is important to get it right. Setting off in the wrong direction could lead to a great deal of damage to the Lake District over this period. It may be a local plan, but it is for a National Park and so is of national importance.
"We know that visitor numbers to the park continue to increase meaning that we already have a competitive visitor 'offer' but is our popularity already having a negative effect? A recent Cumbria Tourism survey revealed that 30 – 40% of visitors to Cumbria have problems getting here and then struggle to park when they arrive. 62% of Cumbria Chamber of Commerce members have concerns about transport and congestion.
"Too much emphasis on tourism-based businesses may damage the many other interests within the National Park. Friends of the Lake District want as many people as possible to be able to enjoy the area, but why put this enjoyment at risk from overdevelopment and loss of peace and quiet?
"The Lake District had 19 million visitors last year, and when it became a World Heritage Site in 2017, UNESCO actually raised concerns over the impacts of tourism, yet this plan is encouraging more tourist development.
"We want to encourage visitors to enjoy the unique benefits of the Lake District, but until we have adopted successful methods of moving people around by sustainable methods, the congestion we experience on our roads at peak times should not be made worse.
"These problems impact on the lives and livelihoods of local people, businesses and visitor enjoyment; being stuck in traffic, or finding nowhere to park is not a great start to what should be the wonderful holiday experience we all want visitors to enjoy."
To respond, and for more information, see the National Park Authority's website.