Fleetwood-Knott End Ferry Back In Action
13 April 2018, 11:21 | Updated: 13 April 2018, 11:45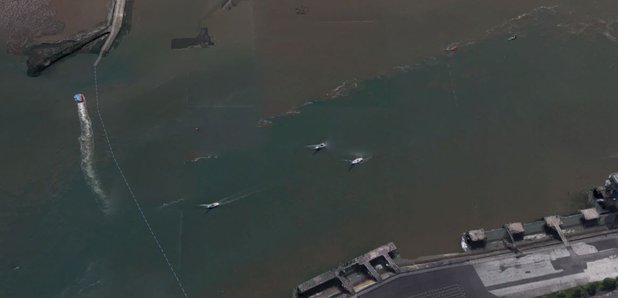 The Knott End to Fleetwood ferry is back up and running, after a long running contract dispute saw residents left without the vital link for several weeks, having to make a 25 mile round-trip by road instead.
Wyre Council says negotiations were completed earlier this week and the service can now continue.
Martine Trickett lives in the village and told Heart without the ferry, people in the community had felt cut off.
She said: "There's only one way out of Knott End. So if the road is blocked you're stuck for hours in the traffic.
"It makes them feel cut off. It makes them feel isolated. Just stuck in their houses sometimes.
It makes them think 'why are we here?'"
Wyre Marine Services - who had successfully operated the ferry for more than 11 years, will continue to operate the service to enable residents to travel across the Wyre Estuary from today (Friday).
Councillor Peter Murphy, Portfolio Holder for Planning and Economic Development commented, "We're pleased that this announcement could come following such uncertainty 12 months ago.
"It has been down to a great deal of work from officers at Wyre Council and Lancashire County Council, Wyre Marine Services and the backing of members that the ferry can continue to provide a vital service to residents and visitors to Wyre."
Now, the new supplier will operate the ferry under an eight year contract, offering a year round, seven day a week service, similar to the previous service.
Lancashire County Council has agreed to contribute to the running of the ferry service on a 50:50 basis with Wyre Council for the first four years, after which it is hoped the ferry will be self-sustaining.
County Councillor Keith Iddon, Lancashire County Council Cabinet Member for Highways and Transport, said: "I'm very pleased that this hard work has paid off and the ferry is now back in the water to provide journeys year-round for residents and visitors."