Flood Defence Call 3 Years Since Desmond
5 December 2018, 05:46 | Updated: 5 December 2018, 05:48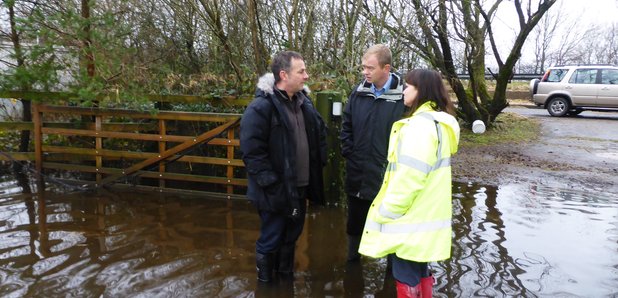 The South Lakes MP is demanding the government get the River Kent's flood defences built quickly, three years on from Storm Desmond.
Tim Farron says it's "not good enough" that it's taken this long just for plans to be submitted.
He said: "Almost three years to the day that Storm Desmond devastated our communities, and the Government's Environment Agency have only just submitted their plans for the River Kent to the local council – that is simply not good enough.
"My motion which will go to Parliament tomorrow will tell the Government to get a move on, to get these defences built and built quickly.
"But it's not just around the River Kent. What about those communities in places like Windermere, Bowness and Backbarrow where the Government is so far refusing to do anything to help those families and businesses stricken by flooding during Storm Desmond?
"This is a time for us get behind all those people who suffered as a result of Storm Desmond and to do everything we can to make sure that never happens again."