Flood Defences For Kendal Revealed
26 September 2018, 12:00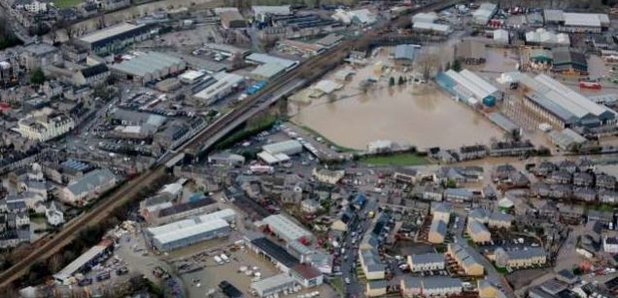 Plans for new flood defences for Kendal and its surrounding area have been revealed this afternoon.
They focus on protecting residential areas hard hit by Storm Desmond back in 2015, like Sandylands.
Other parts of the South Lakes - like Lake Windermere - will get nothing, as the government says the work isn't cost effective.
Stewart Mounsey, Environment Agency Flood Risk Manager for Cumbria, said: "We are pleased to be in a position to share the latest developments for manging future flood risk with the Kendal community. We saw first-hand the devastating impact the floods of 2015 had on residents and businesses and we want to work really closely with the community to help reduce their impact in the future.
"We are currently refining our preferred options, which gives us a great opportunity to further take on-board local knowledge and insight around proposals going forward. We would encourage everyone to come along to the drop-in session to learn more about our ongoing work, to contribute by sharing their views and thoughts on the plans and to see how they can continue to be involved as flood risk management recommendations develop."