Foodbank Has Say On Universal Credit
24 October 2018, 07:09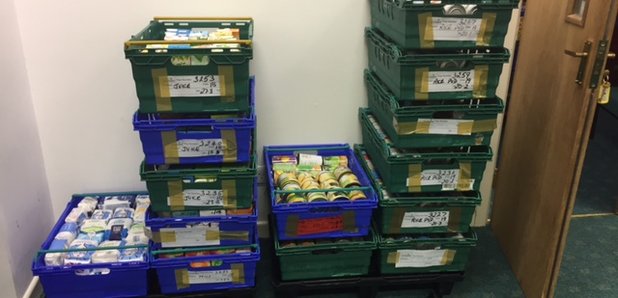 Universal Credit is not working for the very people it is meant to help, a group of mothers will tell MPs.
They will travel to Westminster on Wednesday to urge changes to the system.
Joanna Young's a trustee with the Morecambe Bay Foodbank, which has seen an upturn in referrals since the new welfare system was introduced.
She told us why: "The reason that Universal Credit has had such an impact on Foodbank use is because there is a six week wait from the point at which you apply for Universal Credit until tyou money arrives.
"People are being left for six - and sometimes even longer - weeks."
Joanna says mums and dads are particularly struggling: "We have instances of people with no income and they get into debt because they can't pay their rent. And we're finding that people are losing their homes as well.
"It's a very, very stressful and very difficult situation for many families because they don't have savings to fall back on."
She added it's especially tough when relatives aren't around either: "If you haven't got a mum who can help you, or a brother or sister you can go and stay with, then there's no help and there's no support. And that's when they come to us."
Meanwhile, Save the Children will ask the Government to urgently allow parents on Universal Credit to receive support for childcare costs upfront, and to raise the support from a maximum of 85% to 100% of eligible costs.
The charity says this is needed so that low-earning parents can have all of their childcare bills covered when they return to work.