Foodbank's Advent Appeal
28 November 2018, 07:27 | Updated: 28 November 2018, 07:34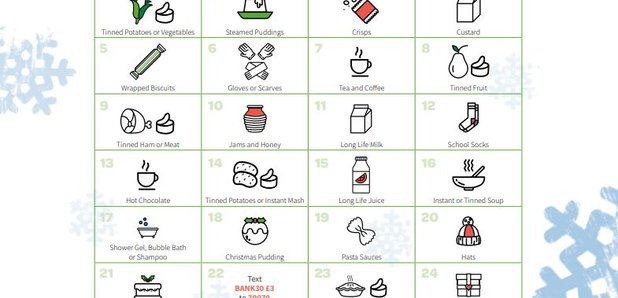 The Morecambe Bay Foodbank wants us to support them during Advent.
They've released a reverse Advent calendar - instead of us getting a treat, it suggests an item you could donate for each of the 24 days.
Businesses can get involved too.
The charity expects demand to sore over the festive period and the cold winter months.
Annette Smith runs Morecambe's FoodBank and says: "Just in October we saw a 70 per cent increase in demand compared to October last year. And that's scary - because how are we going to manage for the next few months if that's the rate of increase?"
She added: "All the food donations that we get - and not just the treats - will be used in all the food packages to carry us over the worse part during the winter."
"It won't just help people at Christmas - it'll actually help people going into January and February."