Former School Owner Jailed For Abuse
26 April 2018, 11:02 | Updated: 26 April 2018, 12:12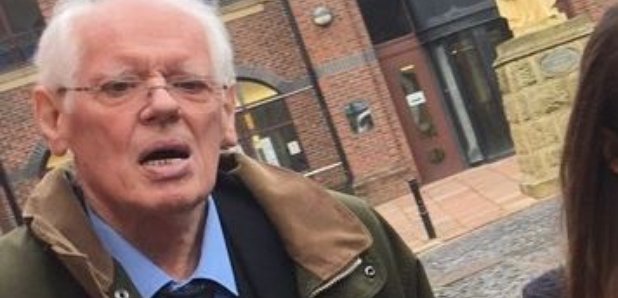 The former owner of a private school in Kirkby Lonsdale has been jailed for 20 months for physically abusing two boys while in charge.
Derrick Cooper has been sentenced at Carlisle Crown Court today, for crimes committed at Underley Hall in the 70s and 80s.
He had denied six actual bodily harm assault charges and two additional allegations of cruelty towards separate pupils at the school he opened for boys with troubled backgrounds.
A jury convicted Cooper of assaulting two boys, while he was acquitted of six other charges.
One of the victims had told jurors how the six foot-plus owner - a former England volleyball player - head-butted him and "gave me a few kicks" and also tried to gouge him, saying: "I'll take your eyes out."
Another told the jury how Cooper turned violent in a dining hall, "slamming" his head against a table and "smashing" it with a dinner tray.
He said his blood "got into the meal and all over my face"; and told how on other occasions he was forced to wear only a towel to sleep in sub-zero temperatures.
In a victim impact statement read to today's hearing, a victim described Underley Hall as an "evil, twisted place".
Cooper, a man of previous good character of Hillberry Green, Douglas, Isle of Man, spoke of being "devastated" by the jury's guilty verdicts.
His barrister, Peter Wright QC, asked for Cooper, a man in "poor health", to be sentenced "on the basis of isolated falls from grace".
Sentence was passed by Judge James Adkin, who told Cooper: "Using violence towards these children was a "huge breach of trust".
Jurors were unable to reach verdicts in respect of two other assault allegations faced by Cooper. As a result, they were discharged by Judge Adkin, who recorded two not guilty verdicts.
Superintendent Doug Marshall, Senior Investigating Officer for Operation Tweed, said: "I am pleased that Cooper has today answered for what he did to the very people who he was entrusted with.

"Child abuse is an appalling crime and its effects can stay with victims throughout their life. I hope that the conclusion of this case today will be the beginning of some form of closure for those who suffered – many who have suffered years of difficulties as a result of the offending.
"Every survivor of child abuse, no matter how long ago it was committed, deserves to have their case investigated, and the police will continue to take all such reports seriously."