Fracking To Start "In The Next Week"
5 October 2018, 09:33 | Updated: 5 October 2018, 09:36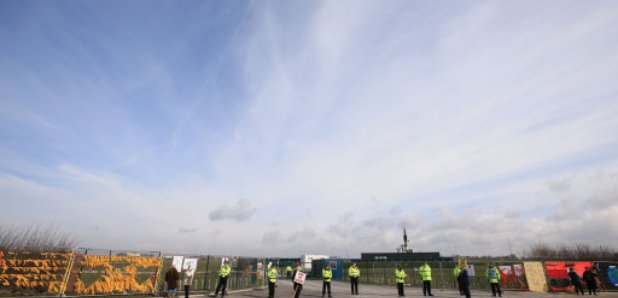 Cuadrilla has confirmed it'll start fracking in Lancashire within the next week.
The method of extracting shale gas is highly controversial - and protesters gathered again at the Preston New Road site in Fylde.
Nick Danby from Frack Free Lancashire was among them: "This industry will never, ever, have social licence. We have voted against it at every level of local government. We continue to be totally opposed to this industry.
"Fracking is almost not the issue any more. This is about something much bigger, which is that we are having something forced upon us which we repeatedly said we don't want.
"I think this is a very important stand to make."
Francis Egan, CEO of Cuadrilla, said: "The start of hydraulic fracturing is the final milestone in the journey to assessing the flow rates of natural gas from our Lancashire shale exploration wells. On completion of hydraulic fracturing and commencement of gas flow, we expect to have, in the first quarter of next year, an initial assessment of how much natural gas is likely to be recoverable from these first Lancashire shale wells. This will allow us to make an assessment of the commercial viability and future of this exploration site. Lancashire has benefited to date from over £11 million of investment generated by our exploration operations. This investment will grow very significantly if we move from exploration into commercial production.
"We are confident the flow rates will demonstrate Lancashire can play a major and leading role in safely providing a new source of natural gas for the UK. This cannot come a moment too soon as we currently rely on imports for over 50% of the gas that we all need to heat our homes and offices and generate electricity. Producing natural gas from shale will generate investment and new jobs and provide an environmentally preferable alternative to importing gas over long distances by ship or pipeline or to burning coal to generate electricity."