Gamekeeper Guilty Of Shooting Owls
29 August 2018, 06:14 | Updated: 29 August 2018, 06:19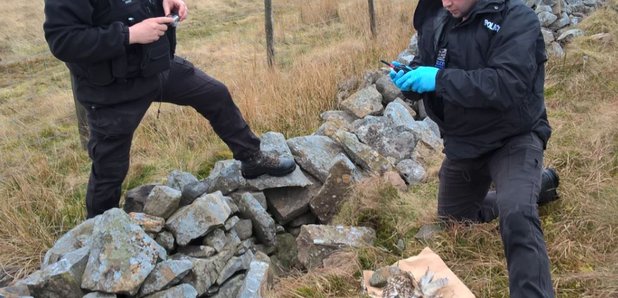 A gamekeeper's been found guilty of shooting two owls dead in Cumbria.
44-year old Timothy Cowin was fined £800 for killing them on the Whernside Estate - all birds of prey are protected by law.
Guy Shorrock, RSPB Senior Investigations Officer, was present on the day of the arrest. He said: "Over the years we have had a number of very disturbing reports from people within the shooting industry alleging widespread and systematic killing of short-eared owls on grouse moors in the north of England.
"The premeditated way these beautiful birds were flushed, shot and hidden was truly shocking. We are immensely grateful for the response of the police to this remote location."
A statement from the RSPB continued: "On 19 April 2017, RSPB officers visited the area following a previous incident where Cowin, 44, was believed to be illegally using an electronic calling device to lure in birds for shooting. Cowin was seen walking on the moor holding a gun. Watching through a telescope, an RSPB officer saw Cowin shoot and kill two short-eared owls before disposing of their bodies on the moor.
"The police were called immediately and, after a pursuit on foot, Cowin was intercepted and arrested. Both owl corpses were recovered, and a post-mortem examination confirmed they had been shot.
"Further items were seized by the police including a rock covered in blood near where the first owl was found. This rock was forensically examined which confirmed the presence of short eared owl DNA.
"A 'Fox pro' calling device – a type of electronic sound luring device – was also found in Cowin's vehicle and seized. The device was later forensically examined and found to have had the calls of birds of prey added to the device. This is believed to have been done deliberately to target birds of prey by using the calls to draw in birds of prey close enough for shooting."