Greyhound Bridge Re-opening Delayed
18 September 2018, 15:26 | Updated: 18 September 2018, 15:33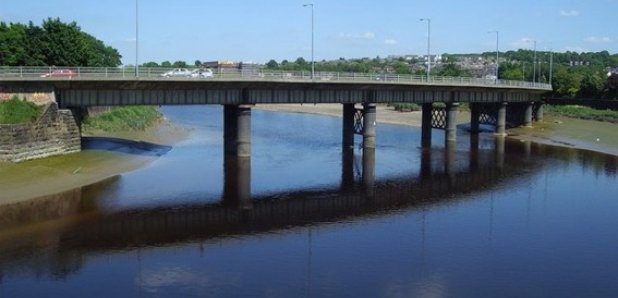 The reopening of the Greyhound Bridge in Lancaster has been delayed.
It had been due to open on Sunday, that won't now happen until Sunday 7 October.
Constant rain showers over recent weeks have prevented progress with work to waterproof the deck.
County Councillor Keith Iddon, cabinet member for highways and transport, said: "The waterproofing process is crucial to protect the repairs to the concrete and metalwork which have been the core part of this major scheme to refurbish the Greyhound Bridge.
"Waterproofing requires the section of the bridge deck being treated to be completely clean and free of all water. Unfortunately, the constant showery weather over the last few weeks means that we have not been able to get this work done.
"Our bridges team built four weeks into the programme to carry out the waterproofing. Under dry conditions this is enough time to waterproof the deck four times over, but the changeable weather means we've only been able to complete a third of it.
"We're really looking forward to reopening the bridge, and this situation is very frustrating for everyone, not least those who have been trying to carry out the work and keep to schedule.
"Having reviewed the weather forecast for the coming weeks we have decided to defer the opening of the bridge for two weeks. We're hoping for better luck, and will take every opportunity we get to make progress."
After the deck has been waterproofed, it will be resurfaced, a process which is much less weather dependent.
Resurfacing of Cable Street from Water Street and Greyhound Bridge Road is taking place this week, as scheduled, between 7pm and 11pm from Monday 17 September to Sunday 23 September.
The advertised changes to all Stagecoach Bus services will now begin from Monday 8 October 2018 rather than Monday 24 September 2018.
The £4m refurbishment project to the Greyhound Bridge began in January to make sure the bridge retains the strength to carry big HGVs.