Gritters Could Be Out Less This Winter
2 August 2018, 08:03 | Updated: 2 August 2018, 08:05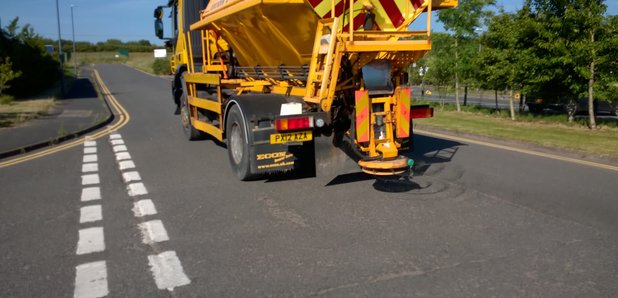 It could be that gritters don't take to Lancashire's roads as often this winter, saving more than £200,000.
The County Council currently dispatches them if temperatures are forecast to fall to one degree celcius - they want to lower that to half a degree.
County Councillor Keith Iddon, cabinet member for highways and transport, said: "Our gritting crews are on standby 24/7 from October to April, and when low temperatures are forecast we grit the roads as a precaution before frost forms or a weather front arrives, usually during the evening or early hours of the morning.
"The decision on whether to send out the gritters is taken by experienced staff according to the most accurate information available on local weather conditions, as well as data from roadside monitoring equipment around the county.
"This method is very well developed, allowing us to differentiate between conditions on each of 45 routes, so that we only grit those that we need to.
"Our climate means that conditions are often marginal, with road temperatures due to drop near zero at some point over the night, which is why we build in a small margin of error.
"I will ask cabinet to carefully consider this proposal as officers' advice is that we could reduce this from 1.0C to 0.5C without compromising safety, while making significant savings in cost and resources."