Gritters Sent Out As Roads Melt In Heat
29 June 2018, 07:14 | Updated: 29 June 2018, 07:16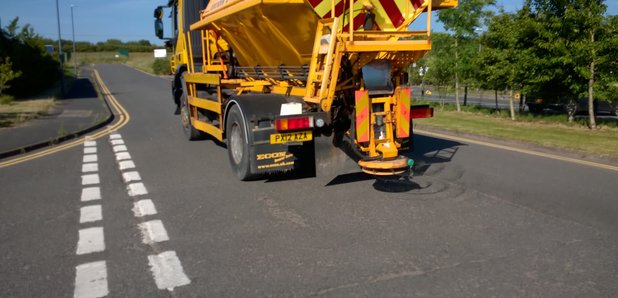 It's so hot Cumbria's roads are melting.
The council's sent out gritters to cover them with rock dust so they aren't so sticky.
The particles help protect roads and vehicles from damage by putting a fine non-stick layer between road and tyre.
Cllr Keith Little, Cumbria County Council Cabinet Member for Highways, said: "If the bitumen becomes overheated, this could potentially lead to a loss of shape in the carriageway surface as well as affecting vehicles. We have deployed gritters to protect our roads from longer term damage, and also avoiding damage to people's vehicles."
Motorists who find any sticky tar on their vehicle are advised to wash it off carefully with warm soap and water. If any tar still remains, they should use some car polish to clean it off.