Group Criticised After Avoidable Rescue
5 November 2018, 08:18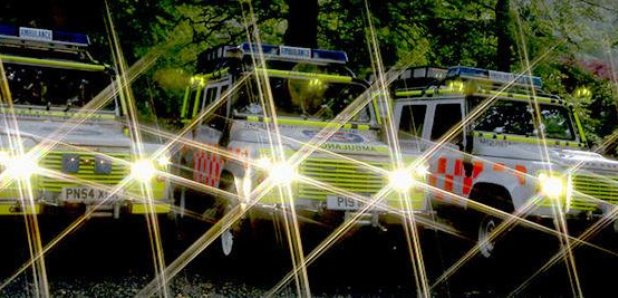 A group of 10 walkers who set out onto the Lakes Fells in the pitch black with no map or compass have been criticised by mountain rescuers.
They got lost up Piers Gill and called for help at two-in-the-morning yesterday.
They were talked down via mobile phone by a member of the Wasdale Mountain Rescue Team.
They say the situation was "truly avoidable" at a spot where people have died in the past.
A satement on the Wasdale MRT website read: "Another callout last night at 2.15 am, Sunday 4th. 10 walkers set off from Wasdale Head at 7.15pm. No map, no compass using smart phones. They had planned to be down in 4hours but got lost as phones lost signal (note that a '999' call will search any provider for an emergency signal).
"Team leader texted a message which activates GPS and if sufficient signal will locate them. They were near the top of Piers Gill, high on the mountain at one of our areas Blackspots for lost people and a number of fatalities. Talked off the mountain by the Duty Team Leader.
"Thanks to Penny for staying up all night and guiding them down safely by phone and not calling the team out for yet another truly avoidable Rescue. We need to get the message out to a much wider audience as this is becoming a nonsense and needs to stop before yet more walkers (and potentially rescuers) suffer hypothermia, injuries and in many of these situations life threatening injuries. We do know how they make these mistakes and we do have solutions but it will require action from the National Trust and the National Park who are currently working with us on this."