Hate Crime Campaign Launched In Cumbria
4 April 2018, 06:00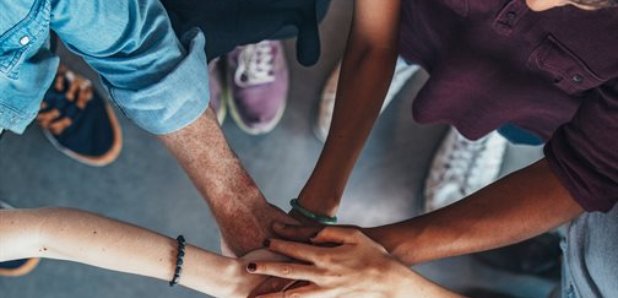 Nearly 90 people in Cumbria were prosecuted for hate crimes last year- and now, Cumbria Police have launched a new campaign to stamp out the problem across the county.
As part of the campaign, the force have joined the #EndHateCrimeNow movement to help raise awareness.
Detective Chief Inspector Roy Ledingham, force lead for Hate Crime said: "Looking at hate crime in Cumbria, we have seen an increase in the reporting of incidents by 22% year on year.
"This shows that we are making progress in encouraging victims to come forward and report incidents to us."
Gemma was a victim of a hate-fuelled assault when she was enjoying herself on night out until she was targeted by a drunk man outside a pub, who saw her using crutches.
Gemma said: "I was self-conscious, I was scared to go out, quite intimidated by people, ended up quite depressed. I spent a lot of time in the house."
Detective Chief Inspector Ledingham continued: "I understand that reporting a hate crime to the police can feel like a daunting process, we recognise this, which is why, in Cumbria, there are more than 50 Hate Incident Reporting Centres where people can report hate crime or hate incidents without having to contact the police directly.
"These centres offer a safe, neutral location within communities where specially trained staff can assist people with reporting."
Gemma is not alone in this as Christina, a mum from Cumbria talks about the abuse that her disabled son, Andrew has received.
Christina said: "A group of youths surrounded Andrew and I immediately came forward again and said stop that and I started to cry."
That was not the only incident that Christina witnessed though.
She continued: "There was a gang outside (the daycentre) and the other person with learning difficulties, ran back in and the staff who are wonderful rushed out but those young people had disappeared by that time."
Gemma, who wanted to confront her attacker said: "As quite a spiritual person, I wanted to give him have a chance to explain his actions and to let him know how it made me feel."
Christina says she does not want sympathy from people but empathy for her son's situation and she wants them "to be able to put themselves into Andrew's shoes", adding: "I urge anybody who has been a victim of hate crime to contact the police."
Martin Goldman, Chief Crown Prosecutor for Crown Prosecution Service North West, said: "I hope this reassures the public that something can and is being done to challenge and prosecute those who commit these offences.
"We will continue to work closely with our criminal justice partners to bring offenders to justice and support victims."