Have Your Say On Protecting Lune Estuary
2 July 2018, 08:13 | Updated: 2 July 2018, 08:24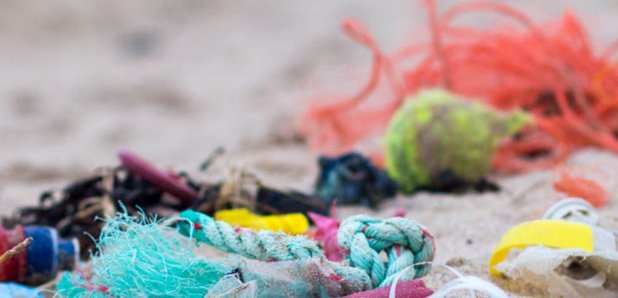 We're being asked to help save Morecambe Bay's birds and fish.
Campaigners who want to keep our oceans clean want people to respond to a public consultation on making 40% of England's coastline a Marine Conservation Zone.
It would see the Lune Estuary get protected status - it's home to the critically endangered European eel.
Dr Jean-Luc Solandt, MCS Principal Specialist, Marine Protected Areas, said: "The public has less than a month to take part in a consultation that could mean more protection for English waters. While marine protection isn't as simple to understand as the damage plastic is doing to our oceans, it's equally as important. These sites are home to some of our most familiar and also threatened marine wildlife - from oysters to dolphins - and need your support".
"We are intrinsically linked to the oceans whether we live in Birmingham or Bodmin. If we throw away this last chance to protect more of the seas around England, we will be missing a momentous opportunity to at last help our seas recover from decades of damage."
"The public have been brilliant in turning the tide on plastic with millions giving up their addiction to single use items. Now we need them to get behind this final push to protect English seas."
Sue Ranger, MCS Conservation Engagement and Education Manager, has studied the connection between the sea and our wellbeing and says that, even though we live on an island, most of us have little idea about how much we all depend on it in our everyday lives.
She said: "Our economy depends on the sea....most of the goods we buy and use every day were transported here on it. But research shows that visiting the coast brings calm into the chaotic lives that so many of us lead.
"The wildlife and habitats in these Marine Conservation Zones connect us to the ocean by playing an unseen role in our lives. If we look after it properly now, seagrass will go on stabilising the seabed and storing carbon; oyster beds will go on filtering the water and improving its quality; estuaries will continue to provide nursery grounds for fish. As people, many of us just need to know that wild places and wild things exist in order to feel that all is well with our own world."