Health App For Lancashire Library Users
7 October 2018, 07:11 | Updated: 7 October 2018, 07:12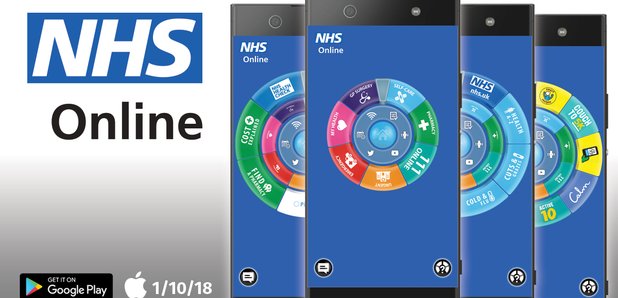 The NHS Online Orb is designed to make access to health advice and care easier.
Visitors to Lancashire libraries have the chance to test out a new health app, which is designed to make access to health advice and care easier.
The NHS Online Orb being developed for NHS England, brings together medical information in one easy-to-use app, which can also help patients to manage their own medical conditions.
For some time, the NHS has been working to make it simpler for people to connect to healthcare services. The NHS Online Orb will link to and complement the national NHS app when that is rolled out locally.
Healthier Lancashire and South Cumbria are working with county council staff to make sure that anyone with a mobile or tablet can visit a library and download the app using the free Wi-Fi provided in the library.
Health videos will also be available to watch on the People's Network PCs available in libraries.
The app can be used to book GP appointments, arrange blood tests, find your nearest pharmacy or access health advice to keep people fit and healthy in body and mind.
County Councillor Peter Buckley, Lancashire County Council's cabinet member for community and cultural services, said: "I'm pleased that our libraries are playing a leading role in the trial of this new app.
"The rising demand for health care means that we need to find new solutions to deliver, and for people to receive the health care that they need.
"Libraries play an important role in our communities, so it makes sense to make the app available to people in them.
"The NHS Online Orb app has great potential - from enabling patients to book appointments online to helping them find information about different health conditions. It will enable people to access the right information, so they can make informed decisions to help them to keep well and stay well.
"The good news is that this app will bring together all NHS services in an easy-to-use format. Together we're leading the way in allowing services to be accessed."
The personal data of anyone using the app will be encrypted to keep them safe. People will also be able to access health records online, once arrangements have been made with a local health service. Local services providing online consultations can also be accessed through the app.
The NHS Online Orb will also be able to be adapted for personal use, to help with control and management of health conditions. A person using the app will be able to access the most appropriate information about the best care or treatment for their specific condition.
Dr Sakthi Karunanithi, director of public health for Lancashire County Council, said: "The rising demand for health care means that we have to find new ways to manage and use the resources that are available to us.
"The Orb app is a great example of how we can work with the NHS to deliver the services that people need, taking advantage of the technological and digital advances that have been made.
"We hope people will be able to use the NHS Online Orb app as a starting point to find the health care they need."