Homelessness Rises Across The North West
22 November 2018, 06:57 | Updated: 22 November 2018, 07:06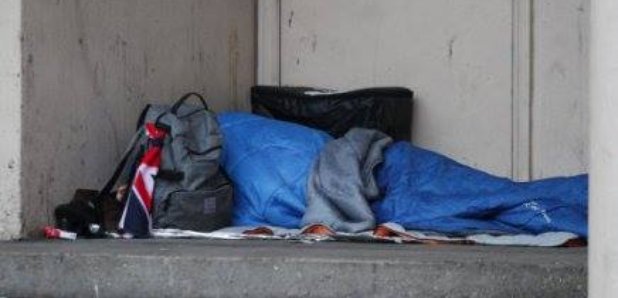 In South Lakeland 1 in 7 children are living under the poverty line.
A charity says an 'unforgivable' rise in homelessness in the North West is being caused by government cuts.
There's now ten and a half thousand people living on the streets or in temporary accomodation.
Across the country - the number of homeless people is now just under a third of a million.
MP Tim Farron has urged the new Secretary of State for Work and Pensions to introduce poverty mandatory impact assessments for all new laws.
In South Lakeland, 1 in 7 children are currently living in poverty while the number of people using the local foodbank in Kendal has increased by 16% on last year.
Speaking in the House of Commons, Tim said: "There are only 220 people in my constituency registered as unemployed, and there are nearly 2,220 children living below the poverty line which tells us that poverty is far more complex in its causes than we perhaps sometimes think.
"So, would the Secretary of State consider introducing mandatory poverty impact assessments for all Government policy including those that have an impact specifically on rural communities, including for example issues of excessive transport and housing costs and the likely impact on withdrawing the basic payment system for farmers?"
In response the new Secretary of State for Work and Pensions, Amber Rudd, said that Tim had raised "a number of issues relating to the cost of living" and that she would "come back to him".
Speaking afterwards, Tim said: "Kids in our area who return home from school each day to find there's no food on the table deserve much better than the Minister shrugging her shoulders.
"Far too many people are finding themselves in increasingly desperate situations where their only hope is to turn to payday loan companies.
"Clearly there are policy changes that are making life even more difficult for people who live in poverty, and if you're already in that situation then you simply cannot afford even the slightest dip in your income.
"We desperately need poverty impact assessments for all new Government policies so that the most vulnerable are at the forefront every time a new law is passed."