Huge Success For Taste Cumbria Food Festival
7 October 2018, 07:33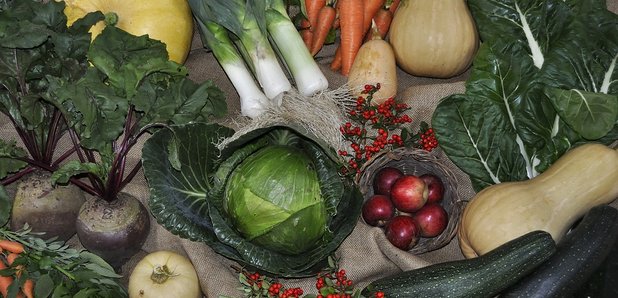 The event in Cockermouth brought over £4.5 million into the local economy
The annual Taste Cumbria food festival in Cockermouth has brought over £4.5 million into the local economy - more than double the economic impact in 2017.
Over 40,000 people descended on the town to enjoy the flagship festival, which took place over the weekend of Friday 28 - Sunday 30 September. Stalls and cooking demonstrations took place on Main Street, with a hot food area on the Market Place, as well as a pop-up restaurant at Wordsworth House, a beer festival at Jennings Brewery and a Secret Gin Garden and Prosecco Picnic.
Independent research carried out during the event showed that the average spend was £48.23, which is more than twice last year's figure. The event attracted more people from outside of Cumbria than ever, tripling the amount in 2016 to 19% of attendees.
An impressive 99% of respondents said they would like to come to another, similar event in future and 94% said that they would recommend it to others. Eight in 10 people had returned after previously attending Taste Cumbria Food Festivals. In addition, 78% of people said they would go for a meal or a drink, and 19% would go shopping, which in turn generated additional spend in the area.
Alan Smith, Leader of the Council, and Cockermouth councillor who also opened the event said: "We've supported Taste Cumbria Cockermouth from its very beginning and I'm so pleased that it gets better every year. These events would not happen without the support from us and the local community and the figures out today speak for themselves and show how much of a positive impact Taste has on the local economy. I'd like to thank all those who are involved in the putting on this event, and all those who came along and had such a great time. And I look forward to next year when I'm sure it will be even better."
Emily Wood, Senior Commercial Manager and Head of Events at Newsquest Cumbria said: "We're delighted that Taste Cockermouth continues to go from strength to strength, with an increasingly positive impact on the local economy. All of our pop-up events, including the Gin Station and Kevin Tickle's pop-up restaurant in Wordsworth House sold out this year, similarly the comedy night in the Kirkgate Centre. The producers market on Main Street was buzzing all weekend, testament to the terrific variety of artisan products on offer, as well as the terrific support of local people and visitors. I'd like to thank all of our partners that help make this event such a success for the Cockermouth and West Cumbrian community. We look forward to bringing you Taste Cockermouth at Christmas later this year."
The event was organised by Newsquest in association with Allerdale Borough Council and Cumbria Life. Taste Cumbria was first held in Cockermouth in 2010, and following its success additional festivals across the county have been introduced.