Hundreds of Blood Bikers Pay Tribute to Rider
18 May 2018, 18:34 | Updated: 18 May 2018, 18:50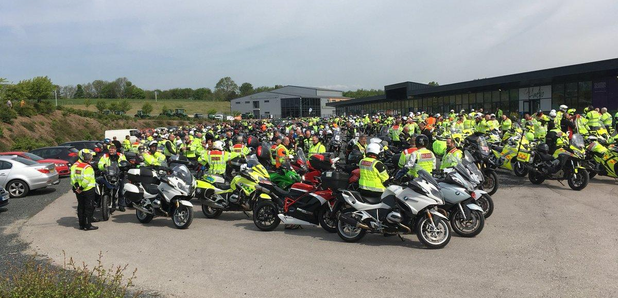 Hundreds of Blood Bikers have gathered to pay tribute to a fellow rider
Russell Curwen died earlier this month after his bike collided with a car on the Bay Gateway.
The 49 year old was transporting emergency samples at the time.
A convoy of blood bikers escorted the hearse to Kendal Parish Church before heading to the Beetham Crematorium.
Mike Deers came from Dumfries to pay his respects, he says he didn't know Russell: 'We're like a little family, you don't have to know anyone to know they did. I just wanted to make a specatular send off for the guy.'
North West Blood Bikers who worked with Russell have paid tribute to him.
Robert Clark told Heart, he'll be sorely missed: 'he lit up every room, wherever he went people were laughing and joking with him all the time - he had a heart of gold.'
The North West Blood Bikers have set up a crowdfunding page to help pay for the funeral, they had originally planned to raise £2000 but as of this morning the total was at £9000.