Increase In Reports Of Sexual Abuse In Cumbria
19 November 2018, 09:07 | Updated: 19 November 2018, 09:10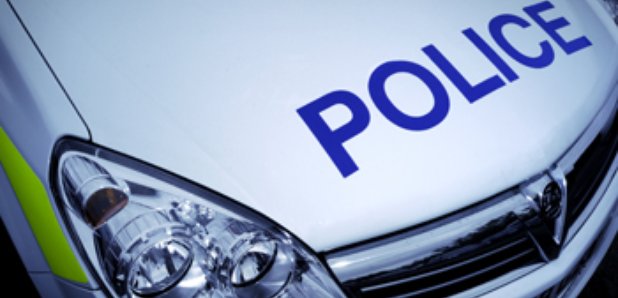 The police are launching a week long campaign to raise awareness.
Cumbria Police are launching a week-long campaign to shine a spotlight on sexual violence and abuse (19th -25th Nov).
The campaign will see Cumbria Constabulary asking the public to take to their social media accounts over the week, to take part in an opinion poll on their main area of concern regarding this type of offence. Specialist officers will be looking at the results of the poll and responding to any areas of concern identified.
The campaign will provide information, practical advice, guidance and signposting for victims. It will also send a clear message to potential offenders on what is acceptable. A different topic will be focused on daily covering the major areas of:
· Consent
· Sexting
· Personal safety and safer dating
· Supporting victims
The constabulary has seen a 39% increase year-to-date in reported sexual violence and abuse. Although reports of crime have increased in the county, this is reflective of an improved victim focus on the recording of crime and the confidence of victims to come forward, including with historic offences.
Detective Superintendent Vicki Ellis said:
"Sadly we often see a rise in the number of sexual offence incidents at this time of the year. There is no excuse for abuse and that it is why it is important to run such awareness campaigns.
"I'd like to take this opportunity to warn potential offenders to stop and think about the harm that they are doing. Cumbria Constabulary and our partners will not tolerate sexual abuse and offenders will be brought to justice.

"Even though some areas of sexual violence are under-reported, every year we see more and more people having the confidence to pick up the phone and report abusive incidents.
"I would like to reassure victims that all reports are taken seriously, dealt with sensitively and professionally and specialist support will be provided.
"There are a number of ways in which victims can get independent help by contacting support services such as The Brideway, SafetyNet , Brathay Trust.
"There are also support services available to those who feel they are at risk of offending, it's a hard step to admit the way you are feeling isn't healthy and if you are brave enough to take that step to prevent yourself from offending then there are many services out there to support you including Stop it now! Helpline (0808 1000 900 )and Samaritans.
"This week-long campaign will cover a large amount of important information to help keep people safe and encourage reporting. I encourage the public to get involved in the social media poll to help us understand what areas they would like more information on.
"I hope that everyone has a safe and enjoyable festive season."
Cumbria's Police and Crime Commissioner Peter McCall said:
"This is a really important campaign, especially so this time of year when sadly, experience tells us that there is a greater chance that someone will become a victim of sexual violence.
"That said, what we aim to achieve through this campaign is to ensure people have the confidence to report incidents, and let them know where they can get help. When people receive the right type of support at the point of need, they are more likely to take positive steps to recovery."