Judy Benn Death: NHS & Council Say Sorry
10 August 2018, 11:43 | Updated: 10 August 2018, 11:44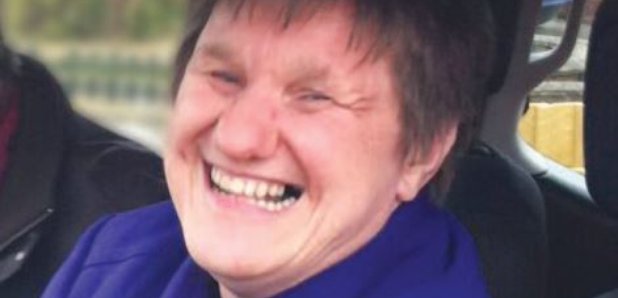 The NHS and Cumbria County Council say they'll learn from the avoidable death of a woman with a learning disability.
Health and council bosses have said sorry and say they "let down" the family of 54-year old Judy Benn.
She died of a twisted bowel in 2014, despite being in supported living with 24-hour care.
A quicker hospital admission would've saved her - a report concludes staff must do more to understand the needs of people with communication problems.
Judith's family released a statement, saying: "The untimely death of our much loved sister remains a great sadness to all our family. We recognise and appreciate the renewed energy that the Adult Safeguarding Board, health and social care agencies have directed towards the publication of this long awaited review regarding the circumstances surrounding Judy's death. The publication of the report and joint agency action plans will ensure that there is a greater emphasis towards the promotion of the health and wellbeing of people with a learning disability. It is our hope as a family that this report will help work toward a positive future legacy from Judy's premature death."
Jeanette McDiarmid, Independent Chair of the Cumbria Safeguarding Adults Board, said: "As the Independent Chair of Cumbria Safeguarding Adults Board I am responding on behalf of the Board to the findings of the review into the death of Judy Benn. On behalf of the Board, I firstly want to apologise to Judy's family for the delay in publishing this report and I fully understand the added trauma this will have placed on the family.
"The style of this report is unique in that it identifies Judy as a person and brings to life her personality, it also seeks to determine what the relevant agencies and individuals involved in the case might have done differently that could have prevented Judy's death. The style and content were specifically discussed and agreed with the family in advance and I would like to thank Judy's family for their full support and involvement as it allowed the report authors to obtain a full picture of Judy's life and understand what she was like as an individual.
"A Coroner's inquest into Judy's death concluded that no blame was attached to an individual or organisation for Judy's death, however the Coroner did note that Judy died of a treatable condition. The review highlighted that Judy's communication issues and learning disability played a key part in her not being admitted to hospital earlier, which subsequently led to her untimely and avoidable death. This is a tragic set of circumstances and highlights that professionals must do more to understand the care and support needs of individuals with a learning disability and ensure that these needs are prioritised during any health assessment.
"Cumbria Safeguarding Adults Board and individual board members have fully accepted the recommendations within the report and safeguarding partners have made significant changes to practices and procedures for adults with a learning disability since Judy's death. This includes the introduction of more robust and effective methods to co-ordinate and disseminate healthcare information across practitioners and medical settings; additional training of medical staff both in hospital and community settings and a programme of audit and inspection across services specifically focused on the care of individuals with a learning disability.
"Cumbria Safeguarding Adult Board has a vital role to play in holding all safeguarding partners to account and have introduced additional scrutiny of audit and inspection processes to ensure adults with learning disabilities are treated with dignity and respect."
Anna Stabler, Executive Director of Nursing and Quality for NHS North Cumbria Clinical Commissioning Group, speaking on behalf of North Cumbria Health and Care System, said: "We are very sorry that Judy and her family were let down and that processes were not in place that meant she was given appropriate treatment sooner. We are very grateful to Judy's family for taking the time to ensure all parts of our health and care system have been able to learn from her death.
"We are more confident that there are more robust checks in place to ensure the most vulnerable members of our community receive the most appropriate care. This includes training for health professionals to raise awareness and understanding of the needs of those with learning disabilities, as well as to improve communication.
"There has also been a focused pierce of work concentrating on improving access and the quality of annual health checks in primary care for people with learning disabilities; there is now more focused work to support people with learning disabilities to take part in national screening programmes and better planning to support patients with learning disabilities when they require emergency care.
"We were all incredibly saddened by Judy's death and have taken the lessons that need to be learned from her death incredibly seriously."