Kendal Factory Joins War On Plastic
9 April 2018, 06:09 | Updated: 9 April 2018, 06:13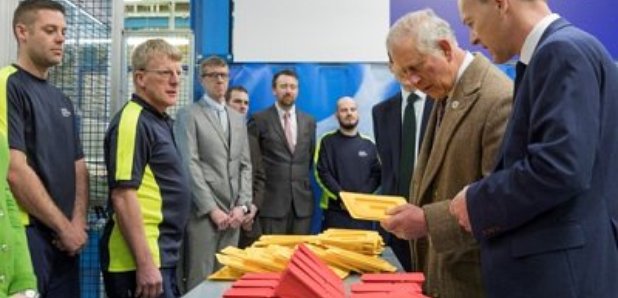 A Kendal factory's efforts to help the planet have received royal approval.
James Cropper paper makers have come up with a type of plastic-free packaging that's biodegradable.
The had a recent visit from Prince Charles, who wanted to see how it works.
There's concern too many single-use plastics are ending up at landfill or in oceans.
Phil Wild, James Cropper PLC CEO said: "We're proud that our plastic-free packaging and coffee cup recycling processes are being used as inspiration for today's discussions. We've developed these processes over a number of years because we recognise the need for brands to consider their packaging design and explore plastic-free alternatives.

"We believe a truly sustainable approach is not just about using renewable materials and committing to responsible, lower impact manufacture, but is also about ensuring packaging is easy for consumers to recycle. That's why our packaging is 100 per cent renewable, recyclable and biodegradable, which means that even if it is not recycled, it breaks down without any harm to the environment."