Kendal Flood Defence Surveys Begin
19 June 2018, 14:56 | Updated: 19 June 2018, 15:00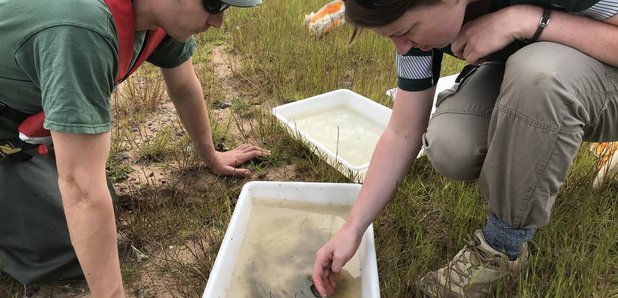 Wildlife surveys have begun in Kendal, to make sure no damage is done to natural habitats during future flood defence work.
The Environment Agency says protected species must be taken into account along the Rivers Kent and Mint.
While the preferred flood scheme's still not been chosen, the survey's being done now to prevent any unforseen delays.
The work follows the devastation caused by Storm Desmond in 2015.
The project has begun with a survey across the River Kent catchment for Great Crested Newts.
The Environment Agency says the investigation has come at the right time for the protected species, as they can only be reliably monitored during spring and early summer when they spend their time in ponds in order to breed.

Another protected species will also be taken into consideration during the project as throughout June, ecologists will be on the lookout for bat roosts during extensive tree surveys throughout Kendal town centre.

Paul Seaby Environmental Advisor for the Environment Agency said: "Although we have not yet identified a preferred option for the flood scheme in Kendal, we have decided to undertake these surveys at this early stage to ensure that there is no undue delay in our programme as a result of survey windows.

"These investigations will allow us to better understand the local ecology and enable us to reduce any impact our work might have. It will also help identify how we can incorporate environmental improvements into the design of the scheme."