Kendal Post Office Set To Close
12 October 2018, 06:51 | Updated: 12 October 2018, 07:06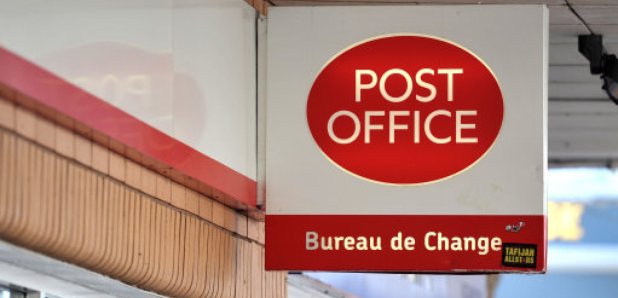 It'll merge with WH Smith in the town
Kendal's post office is set to be closed and relocated into the WHSmith store.
Post Office Ltd announced the plan to close the post office during 2019.
South Lakes MP Tim Farron said:
"This is devasting news for Kendal. Given the much smaller size of the WHSmith store, it's hard to see how this won't be a serious downgrade to the services available to local people.
"We demand better for local residents. Having lost many rural post office branches over the last 20 years, the one service we could reasonably have expected to be safe is our area's main post office.
"That's why I am launching a campaign to save Kendal Post Office. We have shown when we stand together as a community we can save local services - and we now need to stand together as a community again."
In a letter the Post Office Ltd wrote:
"The total number of Post Offices operated by WHSmith on high streets across the UK will grow from the current 135 to a total of just over 200.

WHSmith and Post Office have worked together successfully for more than a decade to help to secure our vital services on high streets for years to come. Together we're continuing to respond to unprecedented change on high streets and in consumer expectations. By adapting to the needs of customers, we're making sure Post Offices will matter as much tomorrow as they do today, with services available when and where people want them, in convenient locations and open for longer hours, including Sundays.

As you will be aware, we've made significant changes in our network of 11,500 Post Offices over the past few years, modernising more than 7,500 branches and increasing opening hours for customers by more than 200,000 a week. We've also introduced new services, including essential Everyday Banking services for customers of the UK's high street banks.

The vast majority of the Post Office's network of 11,500 Post Office branches, large and small, are run on a franchise or agency basis with retailers as part of thriving businesses. We are, therefore, keen to further expand this successful, sustainable, way of providing Post Office services to local communities across the country.

Relocations of Post Office branches are subject to six-week local public consultations. These will be announced in the relevant areas when there are detailed plans".