Kendal Man Running For DMD Research
18 April 2018, 06:14 | Updated: 18 April 2018, 06:19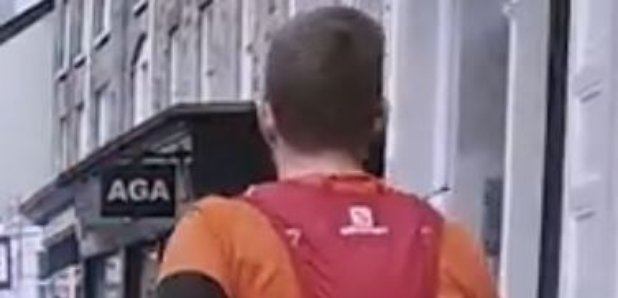 A Kendal dad's running every day in Cumbria to raise money for research into Duchenne Muscular Dystrophy.
Simon Blunden wants to rack up 2,000 miles throughout 2018 to help his friend's 7-year old son, Greg, who has the Duchenne form of the condition.
Simon said: "I didn't plan to do this challenge from the very start, it began as R.E.D. (run every day) January for a personal challenge. The long, dark, wet Cumbrian days were tough but when the 1st of February arrived, I found I wanted to go for another run and wondered how far I could push it.
"So I am now aiming to run every day this year and I'm raising funds for essential research into this condition, research that has made some great progress recently and will really make a difference and improve the quality of life for young people like Greg."
Stuart Murray, Muscular Dystrophy UK's Regional Development Manager for North East & Cumbria, said: "Life for children and young people living with Duchenne could be very different – research is at a critical stage.
"For every £170 raised, we can fund a full day of a scientist's work developing potential treatments for Duchenne muscular dystrophy. Treatments such as Utrophin upregulation, a replacement protein that could give Greg a real chance of leading a full life despite his diagnosis.
"Every day counts and we are so grateful to Simon for his unique challenge to make each day in 2018 an incredible opportunity to raise funds and awareness for Muscular Dystrophy UK."
Click on these links for Simon's Just Giving page; his Facebook page; or view his progress on Strava.