Keswick Zoo To Help Save Wildcat
27 June 2018, 09:10 | Updated: 27 June 2018, 09:12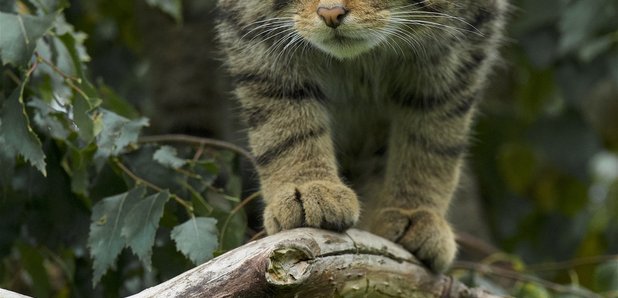 A zoo near Keswick's helping make sure the Scottish Wildcat doesn't go extinct.
A pair of the extremely rare felines have arrived at the Lake District Wildlife Park.
They'll eventually be used for a breeding programme - there are fewer than 100 of the so-called Highland Tigers left in the wild.
Park Manager, Richard Robinson, says: "Wildcats are in serious danger of extinction in Scotland and you'd be extremely lucky to catch a glimpse of them in the wild. We're excited to welcome Skye and Jura and introduce these magnificent creatures to people who've never had the chance to see them close-up before.
He adds: "This exciting - and vital - breeding programme is ultimately about re-introducing the species back into the wild. However, one of the biggest threats to Scottish Wildcats is cross-mating with domestic cats, so a carefully managed, long-term approach is really important to help preserve the species."