Lake District Creates Green Travel Plan
27 September 2018, 09:11 | Updated: 27 September 2018, 09:12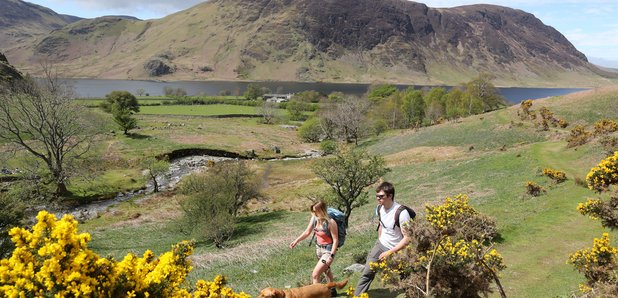 Lake District bosses want fewer cars to come to the National Park in future.
The LDNPA has announced its travel strategy for the next 20 years - and the aim is to get visitors to use greener transport.
More electric car charging points will be installed; and more cycle trails built.
Key aims for the strategy by 2040 include:
- Increase the number of electric car charging points from 30 to at least 60
- Helpful, easy to find, travel information across visitor websites
- Enable 50 per cent more visitors to reach the National Park by rail and onward travel
- Create 120km of new multi-user trails
Steve Ratcliffe, Director of Sustainable Development at the Lake District National Park said: "With 19million visitors to the Lake District last year, we know our National Park is both well-loved and hugely important for our local economy, and every one of our visitors is to be welcomed.
"Our new strategy for managing visitor travel is ambitious, but action must be taken to increase the number of people choosing sustainable transport, when both arriving by and moving around the National Park. It aims to reduce the impacts of traffic and carbon emissions on communities and the landscape, while creating a more enjoyable travelling experience for all.
"For example, we are already looking at how we could use advances in technology to make travel easier, such as digital media, smart ticketing apps and driverless pods, which were trialled earlier this year. This kind of innovation could be just the first step towards smarter travel. We don't have all the answers yet, but I'm delighted to see so many partner organisations and businesses come on board to help us explore new ways to move visitors around in a more sustainable way."
Cumbria County Council are key to helping bring about these changes. Councillor Keith Little, Cabinet Member for Highways and Transport at Cumbria County Council said: "I am pleased that Cumbria County Council is working with the Lake District National Park to deliver the essential infrastructure that will help to address many of the travel issues we have in the Lake District, for locals and visitors alike. It is vital that we have a reliable and efficient travel network that is fitting for a World Heritage Site and that supports the lives and needs of our local communities."