Lakes Line Closure Could Last Into July
8 June 2018, 06:17 | Updated: 8 June 2018, 06:18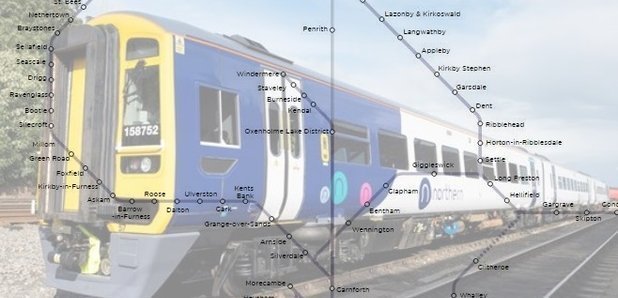 The Lakes Line closure could last into July.
Northern Rail has asked to extend its suspension of services between Windermere and Oxenholme.
The struggling operator stopped running trains on Monday.
The same day, Transport Secretary Chris Grayling told South Lakes MP Tim Farron he wouldn't allow it to go on beyond a fortnight.
Mr. Farron said: "The Transport Secretary made a promise to me in the House of Commons on Monday that he would not accept any bid to extend the suspension of rail services on the Lakes Line.
"He must now keep his word, and not sign this off."
"Northern could have been a lot cleverer and instead run a shuttle service between Oxenholme and Windermere, as suggested by Liberal Democrats on the County Council, without affecting services in and around Preston or Manchester.
"But instead they've simply given up trying to run a train service – it's time for the Government to sack them."