Lakes Toxic Algae To Last For Summer
19 July 2018, 06:03 | Updated: 19 July 2018, 06:06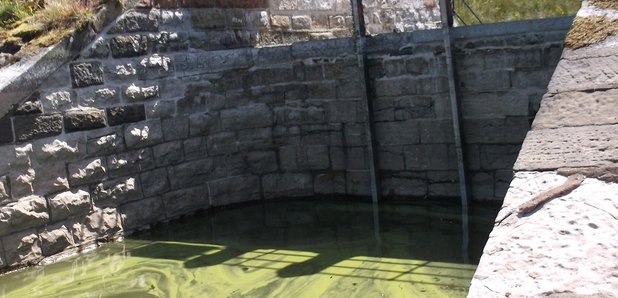 It's expected the toxic Blue-Green Algae found in the Lake District is here to stay for summer.
The Environment Agency says the blooms in Windermere, Ullswater, Coniston and Killington won't go away until we have cooler weather.
It's harmful to people and animals.
Jim Ratcliffe from the Environment Agency said: "Blue Green Algae is a completely natural summertime occurrence, however it can be toxic and as such, users of these lakes must remain cautious. As well as having a negative effect on the appearance, quality and use of the water, it can also move around – you could see it one day, but it may have moved the next.
"We rely on members of the public to report suspected appearances of Blue Green Algae to our Incident Hotline on 0800 80 70 60. Once a report comes in we will send our samplers to test it and if confirmed, will contact landowners such as local authorities encouraging them to display warnings to notify the public of the health risks.
"We will then continue to take samples of affected lakes throughout the summer on a weekly or monthly basis."
Advice on what to look out for, and the effects of blue-green algae, can be found here.