Lancashire's Roads Are Improving
18 November 2018, 11:15 | Updated: 18 November 2018, 11:18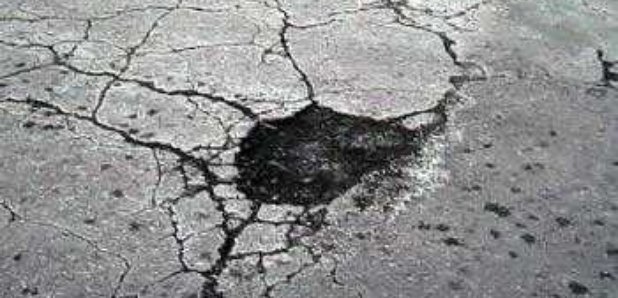 The County Council has prioritised investment in A, B and C roads.
Lancashire County Council's approach to highway repairs is making a difference, according to new figures in its Transport Asset Management Plan Refresh 2015/2030 (TAMP).
The county council has been prioritising investment in the A, B and C road network across the county, based on highway condition, to prevent deterioration.
This has targeted work where it will deliver the biggest benefit and ensure the roads last as long as possible.
Prioritising work on the basis of need, rather than on a district basis, has helped to standardise the condition of the highways network across the county.
The Transport Asset Management Plan 2015-2030 (TAMP) was originally approved in 2014. It identifies the key highway priorities for the county council up to 2029/30.
According to the latest figures there were 6,000 fewer safety critical defects on rural unclassified roads, between 2014 and 2017, a reduction of 46%.
There have been approximately 2,000 (7.5%) fewer safety critical defects on the residential road network between 2014/15 and 2016/17.
Lancashire also has 8,500km of footways. There were approximately 13,120 (64%) fewer safety critical defects on the footways in 2017-18, compared to 2014-15.
County Councillor Keith Iddon, Cabinet member for highways and transport, said: "We've concentrated our resources on A, B and C roads. Over the past 12 months we've made good progress on improving the condition of the road network, which is now in better condition than it was in 2014 when we started our TAMP.
"This report provides us with an opportunity to review the condition of our highway network and our performance over the past 12 months, which helps us to plan ahead to target our resources in the best possible way.
"We're on target so far, which is good news. And we'll continue to work hard to improve Lancashire's road network to meet our targets."
Due to the focus in the TAMP on A, B and C roads, there has been some deterioration in the condition of bridges, traffic signals and streetlights over the past 12 months, but overall the condition of highway assets is still regarded as acceptable.
The most cost-effective strategy has involved investing in preventative maintenance, based on carrying out the most appropriate surface treatment at the right time, rather than waiting until more-costly full resurfacing is needed.
The county council assesses its performance against criteria set by Department for Transport. Based on the county council's performance, the DfT awarded the council 100% of its 2018/19 Incentive Fund allocation, approx. £3.86m.
This funding was used to support highway maintenance work, fix additional potholes, assess the safety of street lighting columns, and carry out inspections of bridges, which will inform a risk-based programme of work and further inspection in 2019/20.
The county council is due to receive an extra £10.2m from the government for highway maintenance, on top of the basic annual allocation.