Lancaster Canal Quarter Survey Launched
24 May 2018, 12:55 | Updated: 24 May 2018, 12:58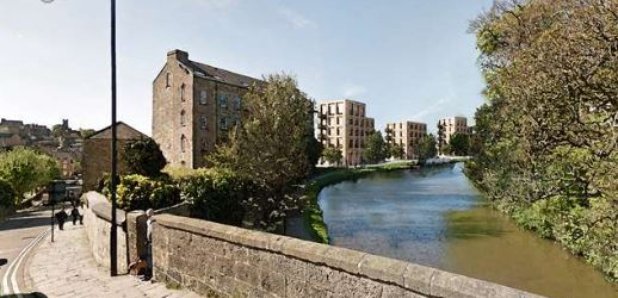 More thoughts are wanted on plans for Lancaster's Canal Quarter development.
Plans for the old Mitchell's Brewery site and nearby car parks include the arts, homes and some shops.
You can comment online at www.lancaster.gov.uk/canal-quarter by Wednesday June 13th.
A city council spokesperson said: "It is intended to gauge views on whether the core principles are the right ones to underpin the redevelopment of the site. There will be further opportunities for people to get involved as the plans develop.
"A full public engagement strategy is being drawn up, which will set out how the council will keep everyone informed and how people's views will be taken into account moving forward."
Councillor Janice Hanson, Cabinet member with responsibility for regeneration and planning, said: "The city council is committed to working closely with the public, businesses and organisations to develop ambitious new plans for the Canal Quarter site.
"This initial appraisal of the key principles is a demonstration of that commitment and I'd encourage everyone to get involved and let us know their thoughts.
"As the plans begin to develop there will be many more opportunities to get involved and make sure that this development achieves the best for the Lancaster district."
The plans state the development should:
- Provide significant and wide-ranging economic benefits without exposing the city council to unacceptable levels of financial risk
- Have less reliance on additional retail floor space, thereby instilling confidence in the future of the existing city centre shopping area
- Find new uses for historic buildings and capitalise on the site's proximity to the Lancaster Canal
- Include more residential accommodation and cater for a variety of different occupiers
- Facilitate an increase in Lancaster University's presence in the city centre
- Provide more business space especially for Lancaster's thriving digital sector
- Deliver an arts hub that achieves the goal of making Lancaster the North West's primary cultural centre outside of the main conurbations
- Take advantage of the latest in green technology to make the site as self-sustainable as possible
- Rationalise car parking and encourage sustainable travel to and through the area especially to the existing city centre