Lancaster Flood Action Group Agreed
4 April 2018, 13:37 | Updated: 4 April 2018, 13:44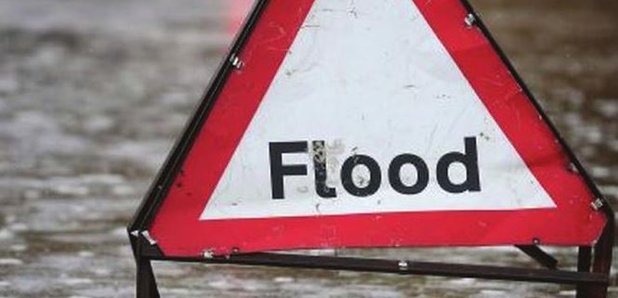 Residents from south east Lancaster have agreed to set up a flood action group, in response to several homes being hit by floodwater last November.
At a public meeting last night (Tuesday), they came together to ask questions of the Environment Agency & Lancashire County Council about the causes and ongoing risks for flooding in the Hala, Bowerham and Newlands areas of Lancaster, to hear what work is planned, and make their own plans to minimise future risk.

County Councillor Erica Lewis, who organised the meeting, told Heart: "We heard that many residents are concerned they will flood again. This makes the news from the Environment Agency that they will dredge Burrow Beck this quarter welcome, but more work will be needed.
"To this end the meeting agreed to form a flood action group to pursue further work to minimise flood risk in the area.

"News from the Environment Agency that they are working with other agencies to identify all sources and causes of flooding are also welcome, and residents reported productive discussions with the EA regarding possible works behind Canterbury Road and along Cranwell Avenue.
"But with no start dates available residents remain concerned they will flood again before this work is undertaken.
"This means we also need to urgently identify quick actions which can protect those residents most at risk.
"While we heard some positive news from the Environment Agency on their plans for maintenance of Burrow Beck, not all residents were flooded with water from the beck, and so we will continue to look for answers from other agencies, particularly Highways England as to how it will address the flooding caused by runoff from the M6."

Significant concerns were also raised that the National Policy Planning Framework, which establishes the rules for planning at a national level, do not give local authorities enough support to make planning decisions that minimise future flood risk.

Cllr Lewis added: "Throughout the meeting concerns were raised that although flooding from Burrow Beck is now a regular problem the national policy planning framework doesn't allow any agency to require developers to undertake or contribute to remedial work to limit future flood risk."
Anyone who would like to be an active member of the Flood Action Group should contact Cllr Erica Lewis on Erica.Lewis@lancashire.gov.uk.