Lancaster Lights Up For Parkinson's
12 April 2018, 11:28 | Updated: 12 April 2018, 11:32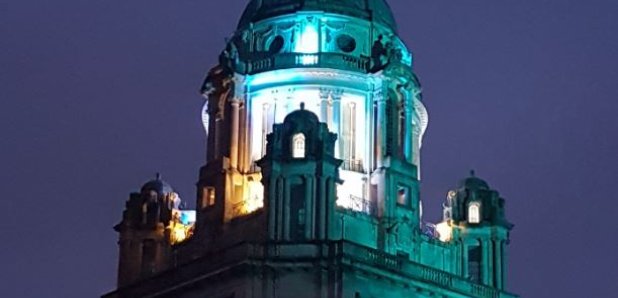 Lancaster's Ashton Memorial was lit up again last night - this time to raise awareness for Parkinsons UK.
It's to highlight Parkinsons Awareness Week, as well as World Parkinsons Day.
The memorial was lit up in cyan - the colours of Parkinson's UK which, together with the European Parkinson's Disease Association is central to raising awareness internationally of the condition.
Carnforth woman Fiona Kennaugh is the brains behind the lighting display. She has early onset Parkinson's and has dedicated herself to raising awareness and helping others.
She said: "Parkinson's affects one in 350 people and can strike anybody at any time. Its symptoms can vary considerably and in some cases it is very debilitating.
"That is why it is essential we do all we can to raise awareness of the need for support to those living with the condition, and to promote research aimed at finding a cure."
By raising awareness in this way, locals will be joining forces with organisations from all over the world as part of the #UniteForParkinsons campaign, which will also use that social media hashtag to reach a global audience.