Lancaster Mayor Stuck For Mud Awareness
8 May 2018, 17:10 | Updated: 8 May 2018, 17:12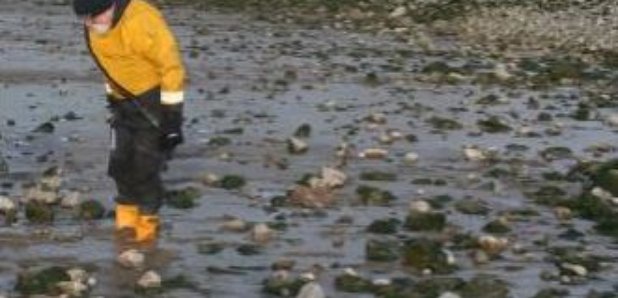 The Mayor of Lancaster has been rescued from mud off the coast of Morecambe - after volunteering to raise awareness of how easy it is to get stuck.
Roger Mace was used as a victim during a training mission by the town's RNLI crew - getting stranded just TWO METRES from the Green Street slipway.
Morecambe RNLI volunteer Lifeboat Operations Manager, Kevin Jackson, said: "Councillor Mace learned how easy it was to become trapped very close to the shore.
"The Mayor's support during the last 12 months is very much appreciated and his participation in crew training helps us even further by raising public awareness of the dangers of walking out onto the sands.
"We don't want to put people off from enjoying our bay but ask that they respect the water by checking the times of the tides and keeping to the designated beaches.
"If it looks muddy then it probably is; making it dangerous to walk on and so should be avoided."
Morecambe's volunteer crew is called out several times a year to rescue people from mud - from individuals to family groups.
A high profile rescue in recent years included saving a woman after her mobility scooter sank, just off the coast at Whinnysty Lane.