Lancaster Uni Pair Win Award For Turbine
5 September 2018, 06:06 | Updated: 5 September 2018, 06:11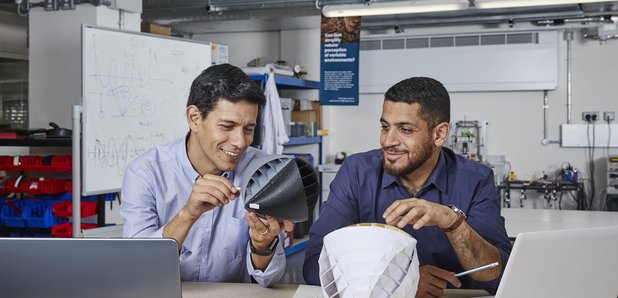 Two Lancaster University students have got the James Dyson Award for inventing a wind turbine that'll work in cities.
The pair took inspiration from a NASA space rover, creating a turbine that catches the wind from all directions.
Nicolas Orellana and Yaseen Noorani worked on the O-Wind Turbine.
The duo will be now be entered into the international stage of the James Dyson competition.
Nicolas said: "We hope that O-Wind Turbine will improve the usability and affordability of turbines for people across the world.
"Cities are windy places, but we are currently not harnessing this resource. Our belief is that making it easier to generate green energy, people will be encouraged to play a bigger role in conserving our planet.
"Winning the James Dyson Award has validated our concept and given us the confidence to approach investors to secure the capital we need to continue turn our idea into a reality."
Professor Harry Hoster, director of Energy Lancaster at Lancaster University, said: "When the two students first approached us about test facilities for a new wind turbine design, we first thought it would just be the 23rd variation of some plain vanilla system.
"When they humbly showed their video and their prototype, however, we were, excuse the pun, blown away.
"Only holding it in your hands and playing with it gives you a chance to understand what their new device actually does and how, if things go right, its ability to capture any random breezes will take urban energy harvesting to another level."