Lancs PCC Welcomes £9m Cyber Crime Fund
12 April 2018, 15:03 | Updated: 12 April 2018, 15:05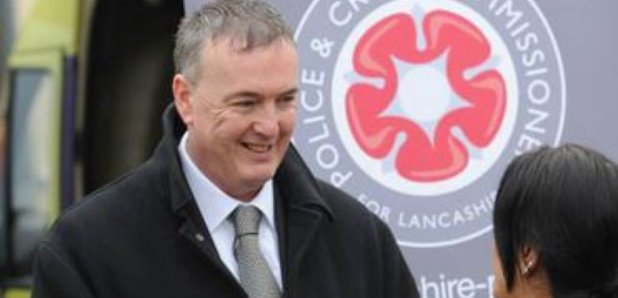 Lancashire's Police and Crime Commissioner has welcomed the announcement of a new £9m fund to fight cybercrime by the Home Secretary - while people we spoke to on the streets still want to see more money for a visible police presence.
Clive Grunshaw says it's one of the biggest challenges facing policing, with online crime accounting for more than half of all crime committed every day.
Mr Grunshaw said: "This is set to grow rapidly, so the way we tackle crime has to change as online criminals attempt to stay one step ahead in the constantly evolving digital world.

"Whether it's illegal activities hidden in the dark web or brazen scams, robbing victims of their life savings, forces across the country need the resources which allow them to tackle online criminals on both a local and national scale.

"The announcement of dedicated resources and money for local responses is a welcome start, but a challenge of this scale needs a sustained national effort to take on those who use cyber space to commit often extremely serious crimes, and there is more to be done to strengthen the links between local forces, regional hubs and national agencies.
"It is also crucial that public and private sector work with law enforcement agencies to prevent individuals and businesses becoming victims and to tackle this problem together.

"Commissioners and police forces are seeing increased demand up and down the country for a response to cybercrime and we will look forward to working with the Home Secretary and national agencies to ensure a joined up policing response and better protection for the public."
Over the Lancashire border in Cumbria though, people Heart's been speaking to in Kendal say they want to see more officers on the beat.
This week, Home Secretary Amber Rudd announced more money to tackle violent crime - but aimed action at drugs networks, saying drugs and violence go hand in hand.
One Kendal resident told us: "The guy with the big tall police hat who used to walk up and down the street and chat to you doesn't exist anymore.
"They're saying it's nothing to do with police cuts', but it absolutely is to do with police cuts."
Another Kendal resident told Heart: "I feel safe, but I've not seen any police patrolling the streets for a while - maybe 20 years ago!"
A passer-by didn't seem as concerned though, telling us "I last saw a bobby yesterday".