Lancs Speed Camera Van Fleet Rolled Out
21 May 2018, 12:43 | Updated: 21 May 2018, 13:02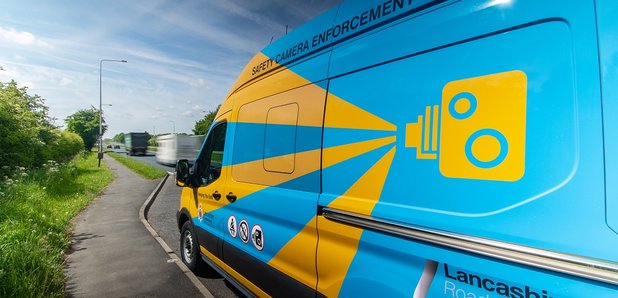 A new fleet of speed camera vans have taken to Lancashire's roads today.
They'll be on the lookout for speeding drivers - and those who still haven't figured out how to set up their hands-free phone systems.
Supt Julian Platt said: "These vans have been liveried to provide a highly visible presence: "We want drivers to see them and know we are there.
"The technicians are tasked to enforce in areas that will have the maximum impact on reducing road traffic collisions.
"We plan the technicians' shifts around the times when we see most collisions to make sure the enforcement vehicles have the maximum effect.
"By being present we hope to improve driver behaviour to make Lancashire's roads safer for everyone who uses them."
Lancashire Constabulary staff onboard will be equipped with body worn cameras and radios to be used in emergencies.
The new enforcement vehicles are also equipped with four CCTV cameras, which cover 360° surrounding the van for the technicians' safety.
Supt Platt contuinued: "The majority of drivers are considerate and abide by the rules of the road.
"Unfortunately there is a minority who flout the rules by driving too fast, or using mobile phones at the wheel, putting everyone at risk.
"The technicians perform an important role of deterring driving which puts road users at risk and steps will be taken to investigate and prosecute anyone who is captured displaying abusive behaviour towards the technicians or deliberately obstructing them as this is clearly unacceptable.