Lantern Festival To Return To Ford Park
19 March 2018, 13:01 | Updated: 19 March 2018, 13:09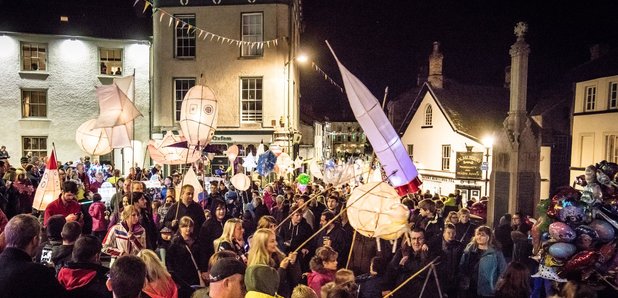 The Ulverston Lantern Festival's finale looks set to return to Ford Park.
Last year, a break in tradition saw the evening celebrations held in the town centre instead, after safety concerns were raised about getting in and out of the usual venue.
Committee chair Chris Nelson said: "The Ford Park trustees and new chief executive Jill Salmon have been very supportive of the Lantern Festival going back there, and their plans for changes to make the the entrance gateway bigger should alleviate any safety concerns about getting the thousands of Lanterneers in and out of the park.
"The changes need to go through the formal planning process, but we are hopeful that the work can be completed in time for the
Festival to go ahead.
"In 2017 concerns about access and exit arrangements led to the Festival finale taking place in the centre of Ulverston.
"The event was hugely successful with hundreds of people joining the parade through town and thousands of spectators attending, but the organisersrecognise that Ford Park is the natural home for the Lantern Festival finale.
"Residents within the town centre were very patient and supportive but it was not an ideal solution and meant a lot of extra work for the organising team.
"We are now looking forward to returning the Festival to Ford Park for another fantastic spectacle created around our 'Under the Sea' theme for 2018."
This year's event's been confirmed for September 15th.