Lib Dems Hold SLDC In Local Elections
4 May 2018, 18:20 | Updated: 3 May 2019, 18:22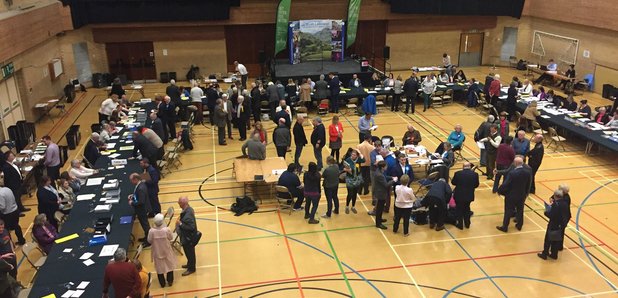 The Liberal Democrats have kept hold of South Lakeland District Council, after a long afternoon of counting votes cast by thousands of people at Kendal's leisure centre.
51 seats were up for grabs at SLDC, which has been under Liberal Democrat control for the last 12 years.
Today's result has seen the party win 29 seats, followed by the Conservatives who won 19 seats. Labour won just three seats.
It's an improvement for the Tories, who - at the last election only won 16 seats to the Lib Dem's 31.
The Conservatives fought hard for this election, being the only party to put forward a candidate for every seat available.
South Lakeland has been a stronghold for the Liberal Democrats in recent years - not only at SLDC, but in the last three General Elections too, which have been won by the former Lib Dem Leader, Tim Farron.
You can see the full ward results
here
.